The Finnish Observatory for Arts and Cultural Education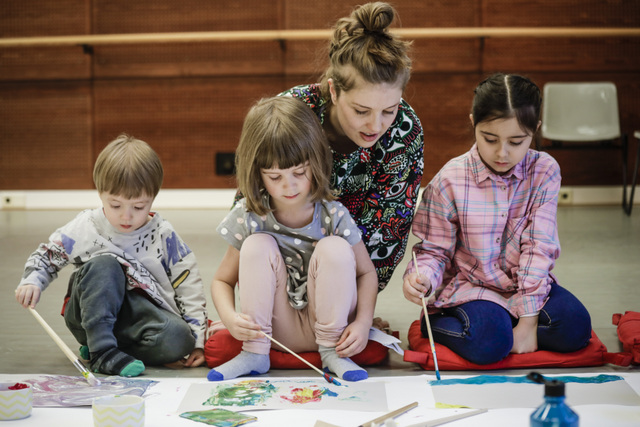 Photo: Eeva Anundi

Founded in 2017, the Observatory for Arts and Cultural Education, Finland seeks to reinforce the equal accessibility and effectiveness of arts and cultural education and to improve the social status and appreciation of the field. Its top priority is children's and young people's arts and cultural education. Another objective is to promote lifelong learning and arts and cultural education intended for various age and target groups.
The Observatory collects, analyses, interprets and disseminates information on the practices and policies in the field of arts and cultural education in Finland. It reinforces the knowledge base, connections between research and practical work, and the European cooperation in the field. The Finnish Observatory is a member of the European Network of Observatories in the Field of Arts and Cultural Education (ENO). The Observatory's membership in the ENO enables comparison of Finnish practices and research findings in the field of arts education with their counterparts in other countries while simultaneously enhancing the international visibility of the field.
The Observatory for Arts and Cultural Education, Finland is formed by CERADA Center for Educational Research and Academic Development in the Arts (part of the University of the Arts Helsinki) and the Association of Finnish Children's Cultural Centres. Its cooperation partners are Aalto University's School of Arts, Design and Architecture, University of Lapland's Faculty of Art and Design, Finnish association for basic education in arts, The Finnish Association of Adult Education Centres, and Finnish National Agency for Education. The Finnish Ministry of Education and Culture supports the Observatory's actions. The work programme of the Finnish Observatory is in agreement with the UNESCO policies and guidelines for arts and cultural education and with the Articles of Association of the ENO network.
News
The first International Children's Culture Forum in Finland takes place in the city of Tampere 30.9. - 1.10.2019. The forum's aims are to widen international co-operation and to deepen the shared understanding of the value base of children's rights and their role in a well-functioning society.
We are expecting many interesting speeches, workshops and discussions on children's culture. Forum's parallel sessions focus on the following themes:
Implementation of children's cultural rights: Arts and culture belong to every child
Inclusion in arts and culture education: arts and culture-based means in reducing discrimination, increasing participation and improving equality in society. Creating inclusive and accessible art education for children with disabilities and with special needs.
International co-operation in the field of children's culture and arts education
Read more about the forum's program and register here.
The Observatory is one of the forum's partners.

Contact information
Post address:
The Observatory for Arts and Cultural Education, Finland
CERADA, University of the Arts Helsinki
PL 1
FI-00097 Uniarts
E-mail address:
observatorio@uniarts.fi