Sibelius-Akatemian muistihanke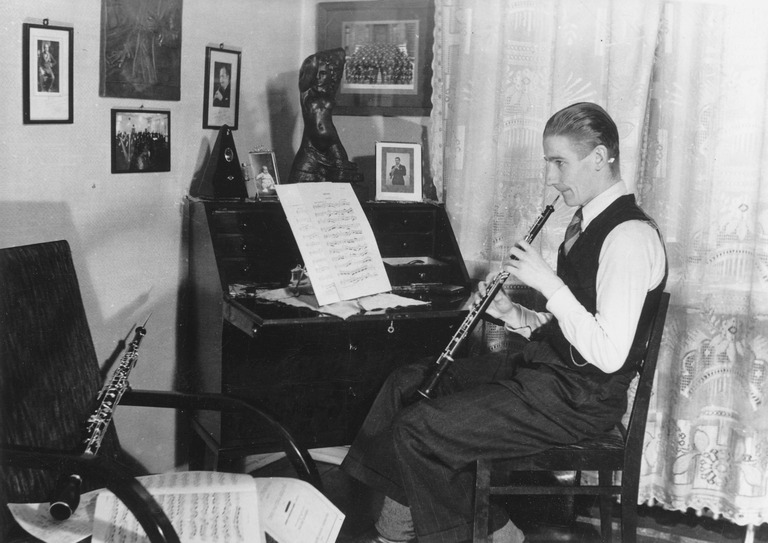 (Photo: Grünberg Constantin/Helsinki City Museum)
The heritage project started by History Forum in September 2018 aims to gather and record the heritage of Sibelius Academy for future generations. The coorinator of the project is university researcher, docent Riku Hämäläinen.The first phase outlines the pivotal individuals needed for gathering oral history and sets interview times with them. By interviewing retired Academy staff members and alumni, oral history is recorded from different decades of the Academy.
The recorded interview material is then archived for the researchers. Wider use of the archive will be weighed when oral history starts to accumulate. This relates to the project's other focus point: development plans for the archive itself and digitally enhancing the Academy's existing archive.
In addition to the interviews, the aim is to locate different document materials, objects and to map the possibilities of recording these as additions to the Academy's existing archive, to provide access to researchers from private collections. All in all the project aims to collect information regarding the Sibelius Academy's history as a whole including memoirs, documents and objects and make these available to the researchers.