null
Greetings from the organ gallery: Alison Rudd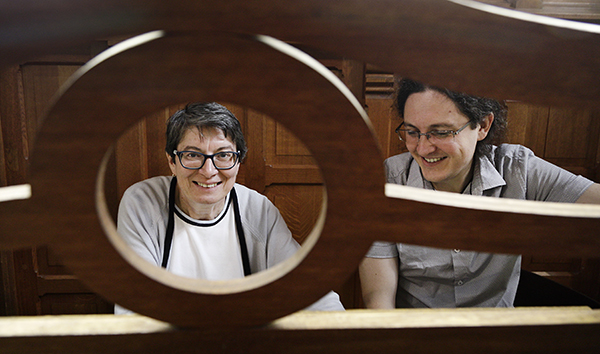 Alison Rudd has recieved a music degree in her native England, worked in Norway as an organist and more recently, as an instrumental teacher in schools. Since about 5-6 years, she has been teaching part-time and has been able to devote her time to practicing and giving recitals. She is particularly interested in improvisation and so, when she saw information about the Sibelius Summer Academy's Organ Academy course with its special theme, she was immediately eager to go.
- I've learned so much! I've been able to play with many different kinds of instruments and also the teachers have been fantastic. I have had the opportunity to play Sweelinck with an meantone instrument – that has been a fantastic experience for me, really. I also enjoyed playing Gigout's Toccata on the Cavaille-Coll style instrument in Kallio church and Reger on the Walcker organ in St John's. Everything has been well organized, Rudd says.
Rudd says she has simply enjoyed the whole experience from start to finish.
- Helsinki is a fantastic city - very easy to get around - and everybody speaks English, which is brilliant! I've also had the opportunity to perform Finnish organ music in Finland, when I played Joonas Kokkonen's Lux Aeterna in a course concert, as well. And we also saw Sibelius' home, she says.
Rudd thinks that participation in an international event like this is valuable for any musician.
- Just to be able to say that you have been studying with all these teachers is very precious – a merit in itself, she says.
In the future, Rudd eventually would like to cut back on her teaching. She is well on her way to that as an experienced recital organist. Still, even for her, participating in the Sibelius Summer Academy programme offered a first ever experience: she had never improvised to a silent movie before.
The Sibelius Summer ACademy Organ Academy, featuring Sibelius Academy organ teachers and international visitors Peter Krasinski and Balázs Szabó, was organized in Helsinki and Janakkala in August 2019.