null
Application to the Marshall Gilkes Jazz Trombone master class now open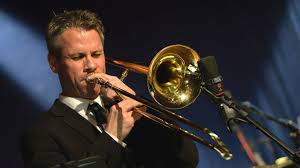 The jazz course with trombonist Marshall Gilkes will take place from Thu 8th to Sat 10th of June.
- Thu 8.6. Lecture: "​Daily Routines and Improvisation Practice for the Contemporary Musician" (open to all brass players)
- Fri 9.6. individual trombone students in a masterclass setting (open to public)
- Sat 10.6. trombone students playing with a small jazz combo (open to public)​.
Max of 15 students will be accepted to this course. ​​​ Friday and Saturday timetables will be completed after the dealine for applications is over.
APPLICATION DEADLINE: 28.4.2017 AT 4PM.
Click here to enter the application form