PDA event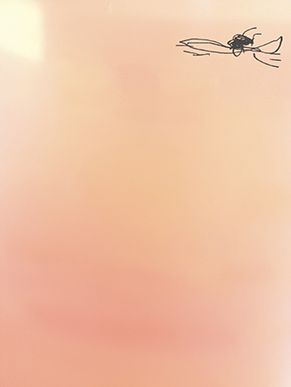 Foto: Jana Unmüßig
Artistic and Scholarly Ponderings on Breath
Wednesday 12.2.2020, at 17:00-20 at the Theatre Academy, Room 523, Staircase A (Haapaniemenkatu 6, Helsinki)

Host: Jana Unmüßig
Guests: Petri Berndtson, Magdalena Gorska, Leena Rouhiainen, Denise Ziegler
When we live in political peace and in good health, we tend not to be aware of our breath. We might notice it after running for the bus or going on a good jog, but if there is no good reason, it scarcely warrants our attention.
Beginning with the understanding that breathing is an existential process of life and living, Jana Unmüßig invites us to spend time with the phenomenon of breath through the particular standpoints of four researchers concerned with breath.
Petri Berndtson will discuss breathing as respiratory openness to the world in the context of Maurice Merleau-Ponty's idea of "Immense Exterior Lung" as the elemental depth-dimension of the world. In Magdalena Gorska´s talk, breathing is discussed in relation to social and political vulnerability from the particular perspective of queer studies. Leena Rouhiainen introduces her artistic research collaboration with choreographer and videographer Riikka Theresa Innanen and sound artist Antti Nykyri that addresses environmental and embodied inter-relatedness through air and breath. Denise Ziegler ponders on how the artwork is an experimental site in which mechanisms of the respirating apparatus of temporary routines are tested.