Centre for Artistic Research
CfAR – the Centre for Artistic Research – is a profiled research centre at the University of the Arts Helsinki (Uniarts Helsinki). Its principal aim is to develop and support activities in Artistic Research (AR) at the postdoctoral level, both in the Academies (Academy of Fine Arts, Sibelius Academy, and Theatre Academy) and in the Uniarts Helsinki as a whole.
CfAR was created in order to form a community where artistic practice and practitioners, research and researchers can interact in varied and fruitful ways. It gathers all postdoctoral artist-researchers, whether they work in professional fields outside universities or within them, by contract or as visiting researchers, with or without external funding, in Finland or abroad. The staff members at Uniarts Helsinki who have a degree in the arts or conduct artistic research are automatically part of the CfAR community regardless of their unit or cycle. In addition, CfAR is open to other researchers interested in the study of artistic practices and processes who may benefit from artistic interaction and collaboration with artists and artist-researchers.
Introduction to Uniarts' research as a whole, including AR, other types of research, and doctoral research:
Uniarts Helsinki research
null
New book in April: Suomenlinna | Gropius – Two Contemplations on Body, Movement and Materiality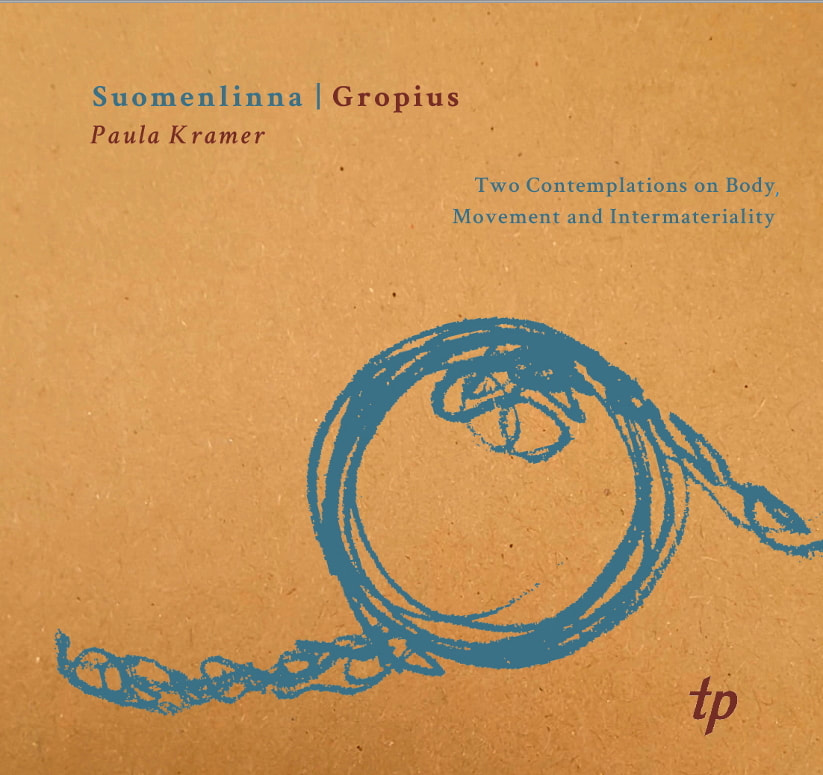 How can we dance here – so the aliveness of everything past and present can surface and shimmer?

Paula Kramer's beautiful, evocative and touching 'contemplations' take us on a double journey that starts with Site (one in Helsinki, one in Berlin), moves to Practice and concludes in Performance.

Based on a 3-year site-based research project – a post-doc at Uniarts Helsinki's Centre for Artistic Research – the book explores her embodied research into intermateriality. It addresses the question that guided her research: how does movement and choreography emerge in collaboration with site? More specifically: how do bodies, materials, sites, organisms, history, tuning, training, phenomena, events and the weather intermingle and speak, bringing forth what we later might call movement, dance or choreography?

The two sites are Länskäri – the wildest and least populated of Helsinki's Suomenlinna islands – and the South Side of Martin-Gropius-Bau, close to the line of the Berlin Wall, a neighbour of the former SS and Gestapo headquarters and across the street from Berlin's House of Representatives.

The book explores narration, poetry and theory born out of specific experiences of moving-dancing, being, eating, choreographing, performing, in and with the two sites. The author speaks alongside others – experts in history, geology, performance – and invites us to see and experience sites, dance and movement differently.