Centre for Artistic Research
CfAR – the Centre for Artistic Research – is a profiled research centre at the University of the Arts Helsinki (Uniarts Helsinki). Its principal aim is to develop and support activities in Artistic Research (AR) at the postdoctoral level, both in the Academies (Academy of Fine Arts, Sibelius Academy, and Theatre Academy) and in the Uniarts Helsinki as a whole.
CfAR was created in order to form a community where artistic practice and practitioners, research and researchers can interact in varied and fruitful ways. It gathers all postdoctoral artist-researchers, whether they work in professional fields outside universities or within them, by contract or as visiting researchers, with or without external funding, in Finland or abroad. The staff members at Uniarts Helsinki who have a degree in the arts or conduct artistic research are automatically part of the CfAR community regardless of their unit or cycle. In addition, CfAR is open to other researchers interested in the study of artistic practices and processes who may benefit from artistic interaction and collaboration with artists and artist-researchers.
Introduction to Uniarts' research as a whole, including AR, other types of research, and doctoral research:
Uniarts Helsinki research
null
PDA event 4.12.2018: Artists, Institutions and Social Responsibility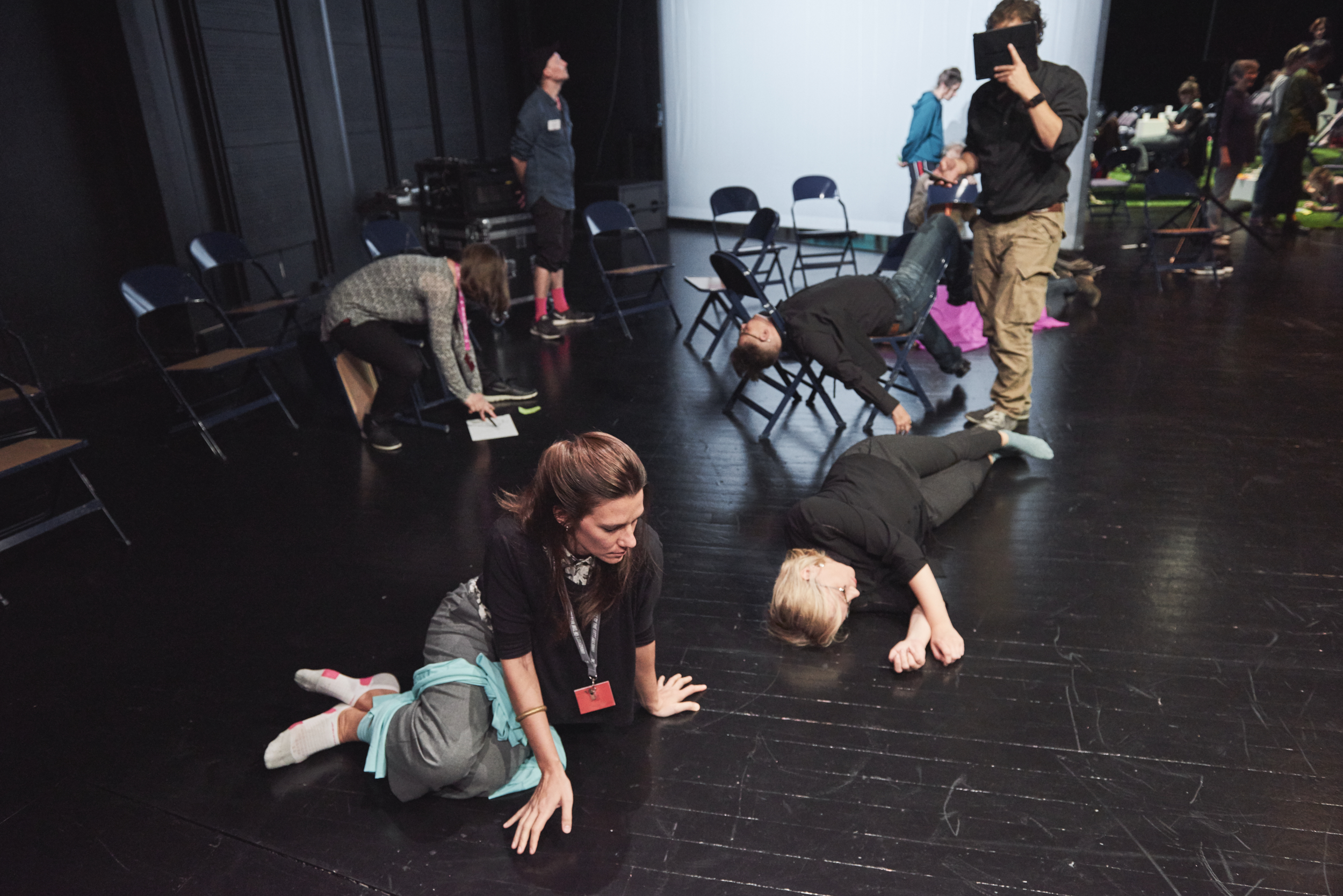 Post Doc Art event 4.12.2018
Artists, Institutions and Social Responsibility
Tuesday 4.12.2018 at 15:00–19, Theatre Academy, Room 525, Staircase C (Haapaniemenkatu 6, Helsinki)
The group 'Socially Responsible Arts Institutions and Artists' is a collective of artists and researchers. They are part of Cupore and ArtsEqual, specializing in promoting the potential in art to create equal encounters between people from different backgrounds. The group's art and research take place in and with communities, on their own terms or for them. The forms of activity are prison theatre, community museum, community art, audience contact courses and guided walks in the city. This is the first opportunity to share their work with CfAR. The session is led by Mari Martin and Pekka Kantonen. Refreshments will be provided – Welcome!