null
CfAR Academy-based Research Project 2019-20 is awarded to Leena Rouhiainen and Kirsi Heimonen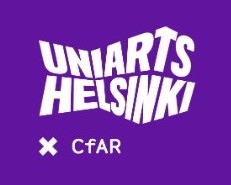 We are pleased to announce that CfAR's Academy-based Research Project 2019-20 is awarded to Professor Leena Rouhiainen and Dr Kirsi Heimonen on their project titled 'Phenomenological explorations in artistic research through cases of breath, air and atmosphere focused performance and choreography'. Congratulations!
Kirsi will start her post as postdoctoral researcher in October 2019. Leena will take a research leave from Tutke to work on the project in April-June 2020. The project concludes in summer 2020.
The call (deadline in May 2019) was addressed to research-active staff members at Uniarts Helsinki and postdoctoral researchers working at or affiliated to Uniarts Helsinki. The aim for the funding is to create new Academy-based research projects with a small team of one senior staff member and one postdoctoral researcher. The call is designed to 1) help in creating new research; 2) reinforce the research-based development of the Academies; 3) enhance cooperation between the Academies and CfAR.