null
Donation secures 3rd Research Pavilion for Venice Biennale 2019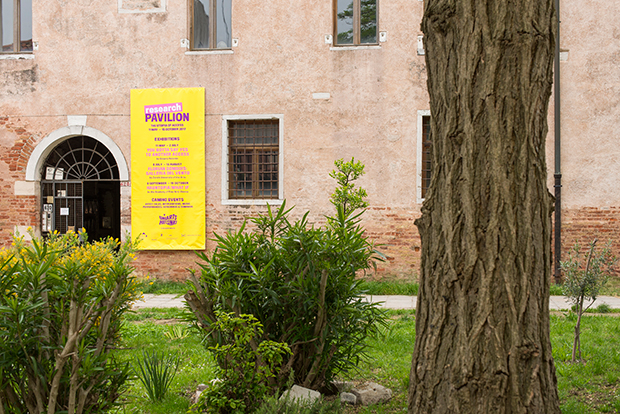 The University of the Arts Helsinki (Uniarts Helsinki) and Louise and Göran Ehrnrooth Foundation have agreed on collaborating in the context of the Venice Biennale in 2019 by dedicating a pavilion for research.
Uniarts Helsinki's Research Pavilion will raise the profile of the university's research and artist's education during the world's most renowned contemporary art festival. At the same time, it creates new modes of expression and activities in the traditional biennale context. The Research Pavilion will be set up for the third time in 2019.
"Uniarts Helsinki's Research Pavilion is an interesting initiative that promotes new kinds of research collaborations and the building of networks throughout Europe. With this cooperation, our foundation wishes to support Uniarts Helsinki's status as an international forerunner in artistic research", says Georg Ehrnrooth, Chairman of the Board of the Louise and Göran Ehrnrooth Foundation.
"The Research Pavilion makes different fields of art and research come together. The Pavilion allows us to reflect on the relationship between artistic research and contemporary art with the help of thematically structured creative processes. The Pavilion will be a meeting place for diverse events within the realms of artistic research", notes Jan Kaila, new Dean of Uniarts Helsinki's Academy of Fine Arts.