null
Seekers of potential worlds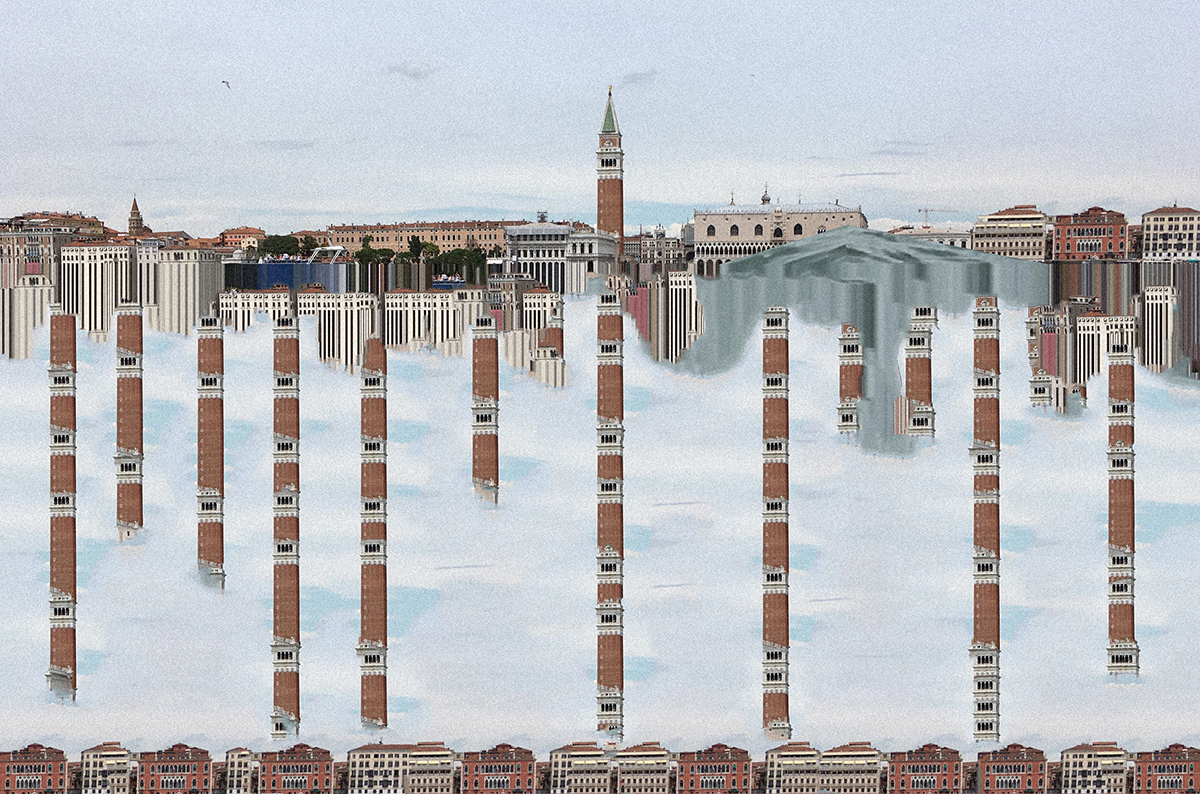 In artistic research, the research process is open and chance has its own important part to play. New things are created when musicians get to play together without any objectives or when artist researchers in the field of media delve into fiction together.
The violin, guitar, double bass and synthesizer – these are the instruments played by Electronic Chamber Music.
However, the instruments are not exactly ordinary. The violin, guitar and double bass have small structure-borne sound drivers hidden in them that allow them to be played simultaneously acoustically and electronically, that is, on a computer. The synthesizer's sound is transmitted to a drum set to create an acoustic timbre.

The orchestra itself is also peculiar. The group's frontman, Otso Lähdeoja, is a doctor of music technology and an Academy Research Fellow at Uniarts Helsinki's Sibelius Academy. Two of the group's other musicians are also researchers, and they are all either former or current professional musicians. The group is their research project. The idea came from Lähdeoja and his colleague Alejandro Montes de Oca's interest in electroacoustic instruments. The two of them build instruments and the group tests them. "We can move from acoustic, traditional chamber music to fully electronic music where we play devices instead of instruments. The sound, however, comes from the same instruments. We thus get an acoustic, organic musical sound", Lähdeoja explains. Among other things, the research has led to a record that was nominated for the Finnish Broadcasting Company YLE's classical music record of the year in 2018.

This spring, the quartet will be playing at the opening ceremony of Uniarts Helsinki's Research Pavilion in Venice, in the courtyard of an old monastery. The group will also be exploring the bodily nature of playing music, that is, what physical expressions are associated with playing and what they could perhaps be like.
The artist researcher jumps into the unknown
Unlike many other research fields, in artistic research it is often not possible to define the research question or research process very precisely in advance. The research process is an important part of research, but its nature is often open and unpredictable.

The purpose of the study conducted by Electronic Chamber Music at the Research Pavilion, titled Territories :: Dialects, is to break the boundaries of typical musical expression. The research itself is going to be carried out in Venice as repeated practice, so that "in the morning we'll go and start playing". The group borrows methods from bodily arts, such as dance and theatre. The group members are interested in, for example, beatbox, in which rhythms are produced with the mouth and voguing, a theatrical dance style made famous by Madonna.

The group is reinforced by Matyou Galea, a multimedia sculptor from Malta who "sculpts sound" – what this means in practice is still entirely unknown. Galea was asked to join as a sort of wild card, to mix up the pack of four who are well acquainted with each other. "For example, guitar playing involves a lot of established habits and mannerisms, such as how excitement is often expressed on stage by rhythmical head movements", Lähdeoja says.
According to him, it is actually very rare for musicians to get to play together without any objective, such as practising for a gig or recording. "The aesthetics of music are largely determined by gratification ideals. The formats and durations of songs are deeply ingrained in the musician. They are hard to get rid of, and that's why music made by musicians is difficult to reform", he says.
The relationship between fact and fiction is changing
Another example of collaboration in artistic research is the Artistic Intelligence Research Alternator AIRA, which will be seen at the Research Pavilion in Venice. It is an "artistic thinking research machine" that explores new fiction and develops parallel worlds.

In practice, AIRA is a five-person group consisting of movie, media and staging industry artist researchers. Each researcher is doing their own project but they are furthered together, explains the group's representative Harri Laakso, professor of photography research at Aalto University. "Our work is process-like and can take unexpected turns", he says. According to Laakso, the idea of multiple parallel worlds has recently featured more and more in contemporary art and pop culture. Familiar examples from TV series include the American series Stranger Things, in which there is an upside-down shadow world beneath the visible world and the German show Dark, in which people are living in several eras simultaneously. In contemporary art we have Damien Hirst's Treasures from the Wreck of the Unbelievable, seen two years ago in Venice, in which the artist created an entire lost world whose remains were supposedly found in a sunken shipwreck. In reality, the gigantic bronze statues were made of fiberglass.

Laakso believes the relationship between fact and fiction is changing. People are not talking about the post-truth era for nothing. "Our era is no more untruthful than before, but fiction or truth are no longer as value-loaded as they used to be. We are interested in stirring this terrain a little."
Getting up close to phenomena through art
The AIRA group is approaching its research subject from several different perspectives. Harri Laakso has rediscovered the 1970s horror short story and film Don't Look Now, which takes place in Venice. He is going to produce at least an audio drama based on the short story, which people will be able to listen to at the Research Pavilion and on their phones in the story and film's locales in Venice. The other group members are working on, for example, video installations and performative works. Artistic research does not focus on the works of art, however. Instead, the research subject is always some phenomenon existing in the world, outside the work of art. According to Harri Laakso, the work of art is rather a way to approach phenomena when words are not enough. "Investigatory works of art are open frames within which things can occur", he says. Otso Lähdeoja speaks of the same thing; he believes verbalising things and developing concepts is foreign to many musicians. "Music is a bodily experience for the musician, a holistic way of being in the world. Many top musicians speak through their instruments", he concludes.
FACTS

Multidisciplinary research groups
In artistic research, research groups are typically multi or cross-disciplinary. The research group may include artist researchers from different artistic disciplines, members from entirely different scientific fields, such as natural sciences, or from outside science. For instance, representatives of the audience or different communities may be involved in the research.

For example, the Working With Soil research cell of Uniarts Helsinki's Research Pavilion in Venice includes soil researchers from the Finnish Environment Institute SYKE. The audience will also get to mould clay in the research lab.

According to many artist researchers, today's problems are so complex that the means of one scientific field are not sufficient for getting a grasp of them.

Artistic research projects are often long, partly due to their multidisciplinary nature. Many collaborators are involved and the artist researcher reads up on literature and concepts from fields that are new to them. Furthermore, most artist researchers continue their own artistic work and their development in it alongside their research.
Read the other parts of this article series:
For more information on Uniarts Helsinki's Research Pavilion in Venice and all its research cells, see
here.
Text: Mervi Itkonen / Kaskas Media