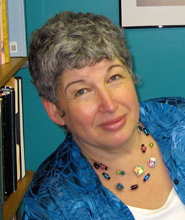 Liora Bresler is a Professor at the University of Illinois, Champaign. She is also Professor II at Stord/Haugesund University College, Norway; an Honorary Professor in the Hong Kong Institute of Education; and the Hedda Anderson Chair in Lund University, Sweden (Visiting). Earlier positions include visiting professorships at Stockholm University, Sweden (2009-2011), and at the University of Haifa, Israel (1994/5).
Bresler's areas of research focus on arts education in formal and informal settings, including curriculum of music, visual arts, dance, and drama in elementary and secondary schools (funded by the National Endowment of the Arts); arts integration and inter-disciplinarity (initiated and funded by the Getty Center/College Board); and performing arts centers as experiential learning. A second area of scholarship centers on qualitative research methodology, including case-study, narrative inquiry, and aesthetic-based research. Drawing on the ways in which the arts provide rich and powerful occasions for perception, conceptualization, and engagement, Bresler's scholarship addresses embodiment, improvisation, and the juxtaposition of intimacy and spaciousness in research methodology. A third, more recent area of research centers on academic entrepreneurship and interculturality in higher education.
Bresler has published 140+ papers and book chapters and has written and edited several books on the arts in education, including the International Handbook of Research in Arts Education (Springer, 2007), and Knowing Bodies, Moving Minds (Kluwer, 2004); and the co-edited International Handbook of Creative Learning (Routledge, 2011); and The International Handbook of the Arts in Education (Routledge, 2015). She has edited 16 special issues of journals including Educational Theory; the Council of Research in Music Education; Research Studies in Music Education; and Arts Education Policy Review. Bresler has given keynote speeches, invited talks, seminars and short courses in 35 countries in Europe, Asia, Australia, Africa and the Americas. Her work has been translated to German, French, Portuguese, Spanish, Hebrew, Lithuanian, Finnish, Korean, and Chinese.
Bresler is the editor of the book series "Landscapes: Aesthetics, the arts and education" (Springer) and is the co-founder, with Tom Barone and Gene Glass, of the International Journal of Education and the Arts (1999-), which she co-edited until 2010. Teaching awards at the University of Illinois include the Distinguished Teaching Life-Long Career Award at the College of Education (2004), and the University of Illinois Campus Award for Excellence in Graduate Teaching (2005). Other awards include Distinguished Senior Scholar at the College of Education, University of Illinois (2014); Distinguished Fellow in the National Art Education Association (2010); the Edwin Ziegfeld Award for distinguished international leadership in art education by the United States Society for Education Through Art (2007); and The Lin Wright Special Recognition Award by The American Alliance for Theatre and Education (2007).