Bildmann, Wildmann – Image, social psyche and multiplicity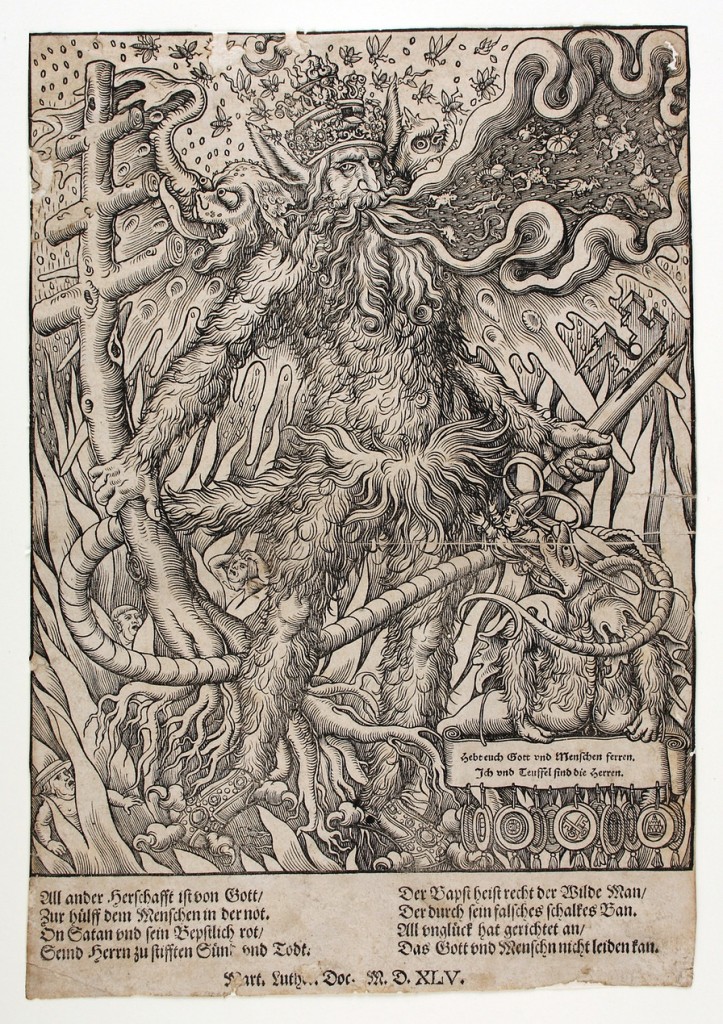 Wednesday 12.12.2018

Venue: Exhibition Laboratory gallery (Merimiehenkatu 36, Helsinki)

Host: Erick Beltrán

This research day will focus on images and the ways in which they work as catalysts of social psyche. We will be focusing on the questions: How to read images in present times? Which are the images that represent the social/commune? How do we represent power? What is the relation between "image holders" and power?

We will study images as the secret language of the universe, the consequences of pathosformel in social self-representation, the migration of images from one horizon to another and form as a visual symptom of ideology. The relation between images and social reality is not a matter of interpretation; it builds on the intrinsic force of pictorial appearance: Images are action.
13:00 COFFEE
13:30 Erick Beltrán: Introduction – Bildmann, Wildmann
Doctoral Student, Academy of Fine Arts, Uniarts Helsinki
A detailed analysis of Lucas Cranach's the elder engraving "Papst as Wildmann" will introduce us the tradition of thought in which images are divine force. Iconology as a nonlinear stream of images in constant motion attached to psyche through emotion. The meaning of images as a force field interacting with the present reactivating forms, contexts and therefore ideologies.
14:15 Screening – Zbynek Baladrán, Artist
Powerless Source of All Power
Dead Reckoning
Microscope and Telescope of Time
The films look into the role of the modern citizen, within a society of automation and rapid accumulation of data. Baladrán asks whether the extreme influx of information, in which we immerse ourselves daily through thousands of images stored as temporary data in our brain, can actually create or distort the value of truth. In the face of the current socio-political landscape of the world, the artist hints that sometimes the best thing to do is remind ourselves that truth is not contingent upon us finding it. "Seeing an image is useless, all you need is data" his film states,
14:50–15:00 COFFEE BREAK
15:00–16:30 Pedro G. Romero, Artist: Mosaic law (in English/Spanish)
Beyond a binarism that may accept or refuse images, which is to say iconoclast hostility from religions and biblical cultures (Jews, Muslims and Protestants, to name some reductionists examples) I am interested in how from catholic iconodules, specially from subordinate practices, destruction of images is not an identity mark (like-unlike) but a convenient management to reduce their power and share it among the community, distributing its efficiency. The deal is to break the fetish, so it could remain magical. To tear apart an image is not to destroy it but to multiply it in thousand images.
Juan El Camas, Sevillan flamenco musician, used to show to his pupils a sacred icon, which according to his anarchist fame, turned into pieces which immediately kissed and offered to each of his friends, so they could remain in tight communication, embraced by the mosaic. The issue, I think, is to understand the "mosaic law" which keeps all those pieces and fragments of images, together but apart, one and multiple.