Keynotes
Carmen Lundy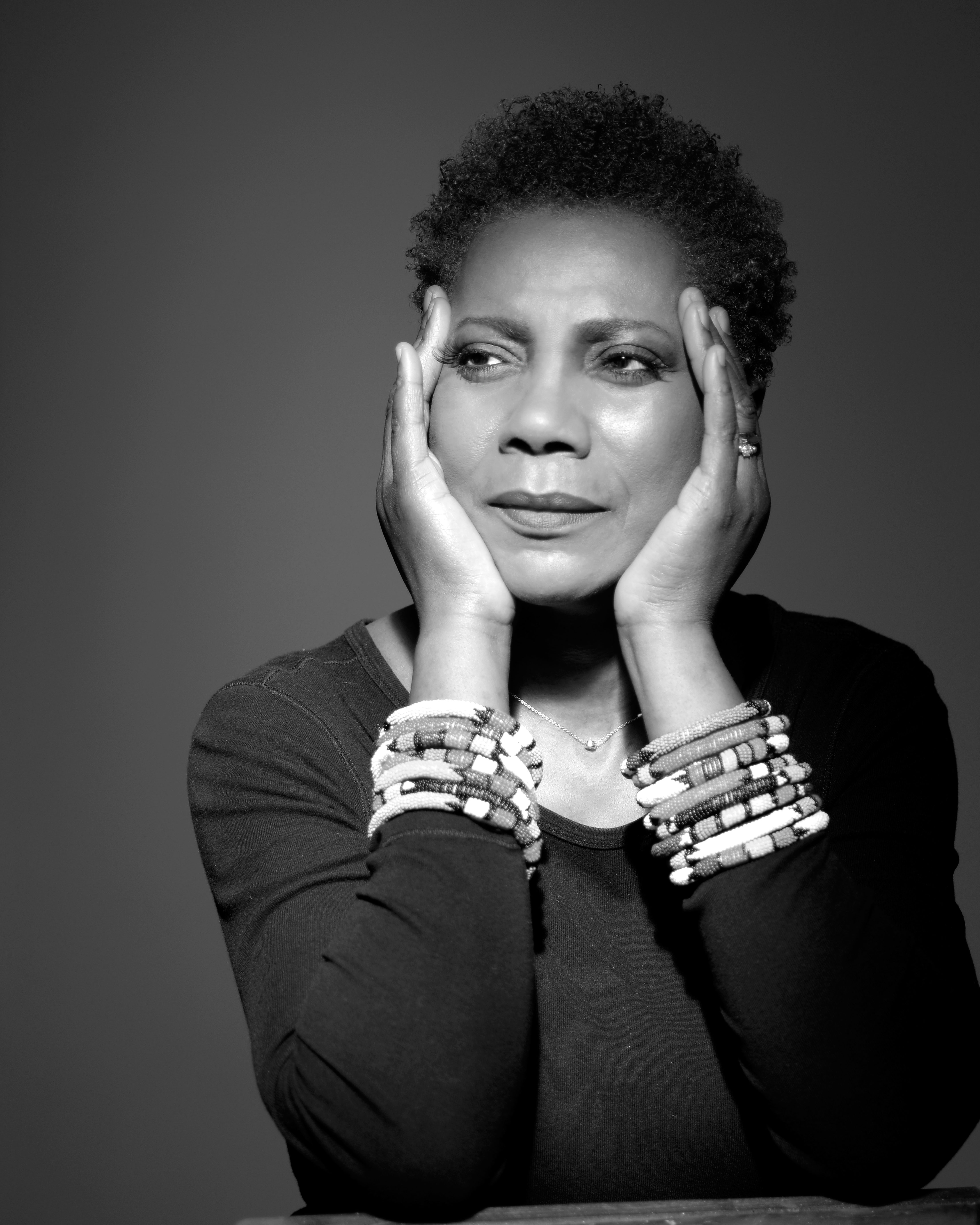 "In a world of pretenders, Carmen Lundy is a genuine Jazz Singer"
- The Evening Standard
Carmen Lundy began her professional career in Miami, FL as a jazz vocalist and composer when there were very few young, gifted and aspiring jazz vocalists on the horizon. Over four decades later, Ms. Lundy is celebrated throughout the world for her vocal artistry and is highly regarded for her jazz innovation.
Currently on the Afrasia Productions label, Carmen released her 14th album in the Fall of 2014 to huge critical and popular acclaim. Almost two years in the making, "Soul To Soul" consists of new original songs by Lundy, and a few very special collaborations. The album features legendary artists - specialists on their respective instruments - including Patrice Rushen, Geri Allen, Randy Brecker, Ada Rovatti, Warren Wolf, Bennie Maupin, harpist Carol Robbins, and Simphiwe Dana, a stunning South African vocalist and composer, among others. "Soul To Soul" is on several Top Ten Albums of 2014 lists, including Downbeat.
The highly regarded 2012 release "Changes" (Afrasia Productions) is also on several 'Top 10 Albums of 2012' lists, and continues to garner both many accolades. Said James Nadal of All About Jazz, "With her release of Changes, veteran singer Carmen Lundy rises to that proverbial summit to enjoy the rarefied air of the chosen few."
Terri Lyne Carrington's Mosaic Project - Grammy Winner for Best Jazz Vocal Album of 2011 - features the Carmen Lundy composition "Show Me A Sign", with Ms. Lundy's original performance from the album "Solamente" reinvented on the arrangement.
Carmen has had several Top Ten albums on JazzWeek ("Jazz and the New Songbook-Live at The Madrid", "Come Home", and "Changes") and a #3 spot on Billboard's Jazz Chart for 23 weeks with her debut album "Good Morning Kiss". Among her other awards and recognitions, especially rewarding was Miami-Dade's County Office of the Mayor and Board of County Commissioners proclaiming January 25th "Carmen Lundy Day", along with handing Ms. Lundy the keys to the City of Miami.
Having recorded fourteen albums as a leader, Carmen's far-reaching discography also includes performances and recordings with such musicians as brother and bassist Curtis Lundy, Ray Barretto, Kenny Barron, Bruce Hornsby, Mulgrew Miller, Terri Lyne Carrington, Kip Hanrahan, Courtney Pine, Roy Hargrove, Jimmy Cobb, Ron Carter, Marian McPartland, Regina Carter, Steve Turre, Geri Allen, Robert Glasper, Patrice Rushen and the late Kenny Kirkland. Ms. Lundy's 2005 release, the hugely successful "Jazz and The New Songbook-Live at The Madrid", features some of the jazz world's best known musicians paying tribute to Ms. Lundy.
Carmen Lundy's work as a vocalist and composer has been critically acclaimed by The New York Times, The Village Voice, The Los Angeles Times, Variety, The Washington Post, Jazz Times, Jazziz, Downbeat and Vanity Fair among many others, as well as numerous foreign publications. Christopher Loudon of Jazz Times writes "Carmen Lundy, as beautiful inside as out, has accomplished the near impossible for a jazz singer by maintaining a solid, successful, three-decade career while focusing largely on original, self-penned material." And Don Heckman of The Los Angeles Times – "Carmen Lundy shows off her own, mature songbook. Her performance was the product of talent that has ripened fully. Lundy's far-ranging, fluidly mobile voice roved through and around the melodies, and her innate sense of theatricality illuminated every layer of drama in her story-driven songs."
As a composer, Ms. Lundy's catalogue numbers over 100 published songs, one of the few jazz vocalists in history to accomplish such a distinction, and has led to the first publication of the Carmen Lundy Songbook (2007). Her songs have been recorded by such artists as Kenny Barron ("Quiet Times"), Ernie Watts ("At The End Of My Rope"), and Straight Ahead ("Never Gonna Let You Go"). Officially endorsed by Neumann microphones, Carmen Lundy continues to compose and expand her vast catalogue.
Her own recordings consist of 1985's "Good Morning Kiss" (CLR/Afrasia Productions), "Moment To Moment" (Arabesque/Afrasia Productions), "Night And Day" (CBS/SONY and re-issued by Afrasia in 2011), "Old Devil Moon" (JVC), "Self Portrait" (JVC), "Something To Believe In" and "This Is Carmen Lundy" (both for Justin Time), "Jazz and The New Songbook – Live at The Madrid" (2-disc set and DVD, Afrasia Productions), "Come Home" (Afrasia), "Solamente" and the 2012 release "Changes" (Afrasia Productions). Her newest recording "Soul To Soul" is almost 2 years in the making, and will be released in the Fall of 2014 on Afrasia Productions.
A native of Miami, Florida, Carmen Lundy's path to being one of today's most talented, respected and sophisticated jazz singers began at age six, with her first piano lessons. She was deeply inspired by her mother who was then lead singer in the gospel group, The Apostolic Singers. Ms. Lundy attended The University of Miami as an Opera major, but soon discovered that jazz was where her talent really shone. While working steadily in the Miami Jazz scene, she graduated with a degree in Studio Music and Jazz - one of the first singers to do so. Lundy then moved to New York City in the spring of '78 and immediately began working in jazz circles throughout the Tri-State area, and from Harlem to Greenwich Village, quickly impressing the notoriously critical jazz cognoscenti and audiences alike. Esteemed critic Gary Giddins stated (in 1983), "Jazz singing stopped regenerating itself about 20 years ago, and it's not hard to see why, so it's with some trepidation that I call your attention to an authentic young jazz singer named Carmen Lundy - she's got it all." Armed with a devoted following and critical kudos, the uncompromising Ms. Lundy continued to make waves, not just in North America, but in Asia and throughout the UK and Europe.
Teaching, too, is an important activity for Ms Lundy; she's given Master Classes in Australia, Denmark, Russia, Japan, Switzerland, New York, Washington, D.C., Northern California, Los Angeles and other cities around the world. Since its inception in 1998, Lundy has and continues to participate in Betty Carter's Jazz Ahead Program at The Kennedy Center in Washington, D.C., as Resident Clinician and guest artist. She has also worked with the Thelonious Monk Institute of Jazz as guest artist and clinician.
Ms. Lundy is also a gifted actress active in theatre. "Acting," as she told Dr. Billy Taylor in 2006, "helps me to get more comfortable and acquainted with the art of performance." She performed the lead role as Billie Holiday in the Off-Off Broadway play "They Were All Gardenias" by Lawrence Holder, as well as the lead role in the Broadway show, Duke Ellington's "Sophisticated Ladies," and she made her television debut as the star of the CBS Pilot-Special "Shangri-La Plaza" in the role of Geneva, after which she relocated to Los Angeles, where she currently resides.
In addition to her recordings, Carmen Lundy has also composed and arranged for the Sonoton Music Library, the largest independent production music library in the world. Her music has been featured on such TV shows as "Mad Men", "The L Word", "Boardwalk Empire", "So You Think You Can Dance", "Baby Story", and many others; as well as Feature Films and Documentaries including "9/11 – A Remembrance".
Carmen Lundy is also a celebrated mixed media artist and painter, and her works have been exhibited in New York at The Jazz Gallery in Soho, at The Jazz Bakery in Los Angeles, and at a month-long exhibition at the Madrid Theatre in Los Angeles, CA.
Michele Weir

Over a life-long career in music, Michele Weir has touched the lives of students around the globe and powerfully influenced the growth and development of jazz education. Through her volumes of creative arrangements for vocal groups, big band and orchestra, and her talents as a pianist and singer, Michele is profoundly respected in her field for her versatile skill set and ability to inspire. As one student put it, "Thank you again for being such an amazing mentor. You are truly the person I strive to be."
Michele's arrangements are performed by renowned vocal groups including The Manhattan Transfer, New York Voices, The Swingle Singers, M-Pact, Beachfront Property, Chanticleer, Voice Trek, and her orchestral works played by various symphonies including the Boston Pops. Her educational arrangements are distributed by leading publishers including Hal Leonard, Alfred Publishing, Shawnee Press, SMP Jazz as well as her own online company, MichMusic. As Vocal Producer for the Manhattan Transfer's 2009 CD release, Chick Corea Songbook, Michele worked closely with the Transfer and contributed two arrangements to the project. Other arrangements or compositions have been featured on the Shari Lewis TV show, Disney's 101 Dalmations Sing-along CD, and the Holland America Cruise line.
Currently on faculty at University of California, Los Angeles (UCLA), Michele taught previously at USC, CSU Long Beach, and the Phil Mattson School. As a highly sought-after teacher and clinician, Michele has been invited to teach in 23 countries to date and has delivered presentations at some of the world's most prestigious music conferences including the World Choral Symposium, the IAJE and JEN Conferences, and the ACDA National Conference. Her educational book/CD sets, Vocal Improvisation (Advance Music), Jazz Singer's Handbook (Alfred Publishing), and Jazz Piano Handbook (Alfred Publishing) are available internationally.
Michele is no stranger to the road, with past tours as pianist and singer ranging from Ogalla, Nebraska to Carnegie Hall, South Korea, Atlantic City with Bobby Vinton, and more. A former vocal member of the Grammy Nominated PM Singers (under the direction of Phil Mattson,) Michele also contributed arrangements to the group's concert repertoire and recordings. Her duo CD as a vocalist with jazz guitarist Bruce Forman is titled, The Sound of Music. In her role as Music Supervisor for the DreamWorks film, Prince of Egypt, Michele journeyed through Europe and Asia to oversee the music production for the film's foreign language dubs.
Michele is a member of SAG-AFTRA, ASCAP and NARAS.
Program
Conference Program
(Last update: October 16)
INTERNATIONAL JAZZ VOICE CONFERENCE October 17-19, 2015, Helsinki, Finland
IJVC DAY 1

Saturday October 17 Auditorium (all day in Auditorio)

(the presentation time includes Q&A part)

9.00 – 9.45

REGISTRATION FOR THE CONFERENECE - please come early!

(Technical check)

9.45-10.00

The IJVC organizers: Welcome to the first conference

10.00-10.40

KEYNOTE SPEECH:

MICHELE WEIR

5min

10.45-11.10

Lecture:

MARIA NARANJO

The art of lyric improvisation: a deep study on the melodic choices of 5 great jazz singers

5min

11.15-11.40

Lecture:

LEE ELLEN MARTIN

Annie Ross: An Unusual Canary of Vocalese

5min

11.45-12.10

Lecture:

SUSANNA MESIÄ

Vocal jazz teaching in higher music education

12.10-13.00

LUNCH / tech check-up

13.00-13.25

Lecture:

KAT REINHERT

Incorporating Songwriting in a Jazz Vocal Education

5min

13.30-14.20

Lecture concert:

INEKE VAN DOORN

"From the inside out: singing technique for jazz singers"

5min

14.25-14.50

Lecture:

LEIGH CARRIAGE

Hybridity in the music of Youn Sun Nah: directions in jazz vocal style

14.50-15.20

COFFEE BREAK / tech check-up

15.20-16.10

KEYNOTE PRESENTATION:

MICHELE WEIR WORKSHOP

5min

16.15-17.00

Panel discussion at the Audiorium:

Guests: AMANDA TIFFIN, DEBORAh TANGUY,

VITA SASNAUSKIENÉ, GIEDRE KLICIAUSKIENE
At 7pm: DIG.Jazz Festival Concert: Fast Company (extra fee)
At 9pm: DIG. Jazz festival's jam session at Koko Jazz Club
INTERNATIONAL JAZZ VOICE CONFERENCE October 17-19, 2015, Helsinki, Finland
IJVC DAY 2

Sunday October 18 in BlackBox from 10-14.30

and from 14.55-15.15 in Auditorium

(the presentation time includes Q&A part)

9.00 – (10.00)

Technical check

9.30-9.50

9.50-10.00

Warm-ups with Ineke van Doorn (in the lobby)

Announcements/info (in BlackBox)

10.00-10.40

Lecture concert in BLACK BOX:

TRUDY KERR

The Art of Vocalese

5min

10.45-11.10

Lecture concert in BLACK BOX:

JENNY ROBSON

Vocal improvisation in Jazz Rock Fusion

5min

11.15-11.55

Lecture concert in BLACK BOX:

PETRA AHLMARK

Bossa Nova Clinic : Rhythm, Attitude and Improvisation

12.00-13.00

LUNCH / tech check-up

13.00-14.25

KEYNOTE PRESENTATION IN BLACK BOX:

CARMEN LUNDY

With Victor Gould, Darryl Hall, Jamison Ross

14.25-14.55

COFFEE BREAK / tech check-up -> conference continues in auditorium

14.55-15.20

Lecture IN AUDITORIUM:

EMMA LARSSON

Scat-a-lee-dat - What's Up With That?

5min

15.25-15.50

Lecture IN AUDITORIUM:

SANNI ORASMAA

Acting Jazz

5min

15.55-16.20

Lecture IN AUDITORIUM:

GUNILLA TÖRNFELDT

To improvise on the song, not only on the changes

16.20-16.45

Lecture in Auditorium:

ELENA MINDRU

A Spectrographic Portrait of the Jazz Voice

16.45-17.15

Panel discussion
At 7pm: IJVC and Sibelius Academy Jazz department presents:
Carmen Lundy and Siba Jazz students at 7pm in Black Box
INTERNATIONAL JAZZ VOICE CONFERENCE October 17-19, 2015, Helsinki, Finland
IJVC DAY 3

Monday 19.10 BlackBox (all day in BlackBox)

(the presentation time includes Q&A part)

9.00 – (9.50)

Technical check

9.30-9.50

9.50-10.00

Warm-ups with Ineke van Doorn (in the lobby)

Announcements/info (in BlackBox)

10.00-10.50

Lecture concert:

LOUISE GIBBS

Jazz Singing Beyond the Standard: new roles and repertoire.

5min

10.55-11.35

Workshop:

LINA NYBERG

Free phrasing in a jazz standard context

5min

11.40-12.20

Lecture concert:

MICHELLE NICOLLE

The Independent Jazz Singer – The skills you need to be an equal member of the band

12.20-13.10

LUNCH / tech check-up

13.10-14.10

Lecture Concert:

JUDY NIEMACK

Hear it and Sing It! Exploring the Blues

5min

14.15-15.05

Lecture concert:

KATE SKINNER

Incorporating the Jazz Language into Everything You Sing

15.05-15.30

COFFEE BREAK / tech check-up

15.30-16.20

Lecture Concert:

KATE REID

The Art of the Duo

5min

16.20-16.50

Panel discussion

16.50-17.00

The IJVC closing speech
Some schedule changes are possible by the IJVC organizing team.
Evening at the Koko Jazz Club:
18.00-20.00 Conference Dinner (extra fee)
20.00 Conference jam session with special guests
(Club opens for audience at 8pm)
IJVC Presenters and panel speakers in alphabetical order (abstracts will be added soon):
Petra Ahlmark (Sweden),
Leigh Carriage (Australia),
Ineke van Doorn (The Netherlands),
Louise Gibbs (United Kingdom),
Trydy Kerr (United Kingdom),
Giedre Kilciauskiene (Lithuania),
Emma Larsson (Sweden/United States),
Carmen Lundy (United States),
Lee Ellen Martin (United States),
Susanna Mesiä (Finland),
Elena Mîndru (Romania/Finland)
Maria Naranjo (Ecuador),
Michelle Nicolle (Australia),
Judy Niemack (Germany/United States),
Lina Nyberg (Sweden),
Sanni Orasmaa (Finland/Germany),
Kate Reid (United States),
Kat Reinhert (United States),
Jenny Robson (Finland),
Vita Sasnauskiené (Lithuania),
Kate Skinner (United States),
Deborah Tanguy (South Africa),
Amanda Tiffin (South Africa),
Gunilla Törnfeldt (Sweden),
Michele Weir (United States)
VENUES:
BLACK BOX
http://www.musiikkitalo.fi/en/spaces/black-box
AUDITORIUM
http://www.musiikkitalo.fi/en/spaces/auditorio
KOKO JAZZ CLUB, Helsinki