Chico Pinheiro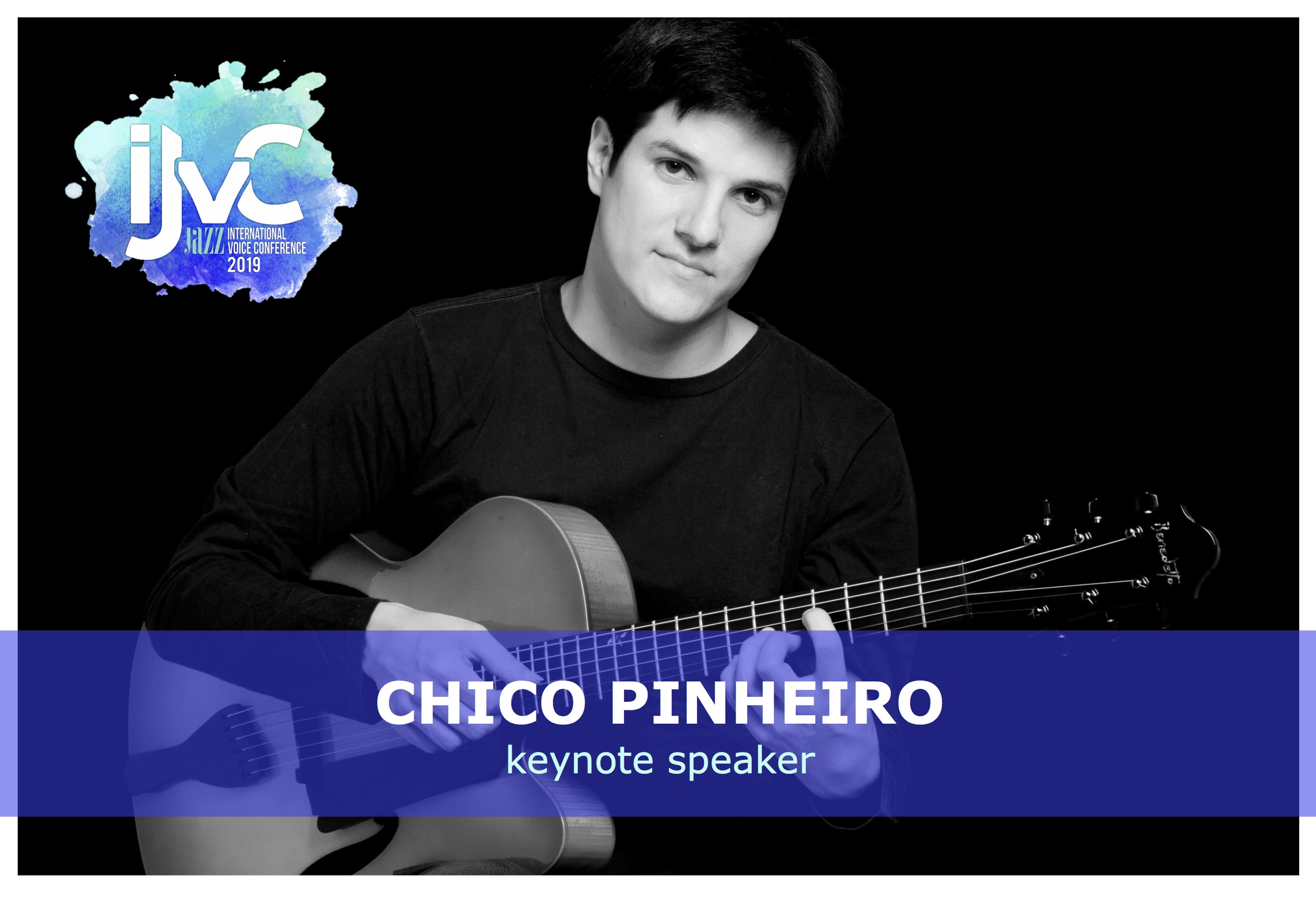 "throughout, Pinheiro's charms as a guitarist, composer and vocalist are hard to resist. Imagine a young Chet Baker, with Luiz Bonfa's chops and Marcos Valle's aching sense of melody , and you get a combination that will have you completely surrendered!"
- Jazz times magazine
Born and raised in São Paulo, Brazil, Chico Pinheiro started playing the guitar when he was 6. At 14 he started working as studio session guitarist and soon began to be called to collaborate with a wide range of artists in his hometown, then in Brazil, then abroad. In 2002 Chico puts together a band of his own and starts recording as leader. His first album, 'Meia Noite Meio Dia' (Sony Music/ 2003) was released in 2003 with great reviews at all the most important newspapers and music magazines in Brazil and abroad, and was included in the 'Top 10 Brazilian albums of the year' in the major newspapers of Brazil: 'O Estado de São Paulo' , 'A Folha de São Paulo' and 'O Globo' . This well-received debut included performances from special guest vocalists Lenine, Ed Motta, Chico César, and Maria Rita.
His second release, 'Chico Pinheiro' (Biscoito Fino/ 2005) enjoyed great critical and audience acclaim, once more being included in the 'Top 10 Brazilian albums of the year' by newspapers 'O Estado', 'O Globo' and 'Folha de São Paulo'.
The third album, NOVA , was released in dec/ 2007 in collaboration with the american guitarist and composer Anthony Wilson . It was, again, celebrated by critic and audience.
His fourth album, There's a Storm Inside (CT Music Japan/ Sunnyside Records, NY, 2010) was released in 35 countries. It includes guests such as Dianne Reeves and Bob Mintzer, and was featured on theDownbeat, Revista Veja, O Estado de São Paulo, Folha de São Paulo, Jornal O GLOBO and Revista Rolling Stone among the 'best albuns of the year'. This record also won prizes as Best Brazilian Jazz Álbum of the year and Best Latin Jazz Composition of 2010 with 'Mamulengo', in the Latin Jazz Corner Association, USA. Chico also won as Best Latin Jazz Guitarist, in the same association.
In 2012 he released the CD 'TRIZ', in partnership with the pianist and composer André Mehmari and singer and composer Sergio Santos. The album received highly favorable reviews and was also listed among the best albums of the year.

Meanwhile. Chico was elected as one of the 'RISING STAR'/ Guitar by The DOWNBEAT Magazine - Annual Critics Poll list, along with Julian Lage, Peter Bernstein and Adam Rogers.

In 2017 Chico releases "Varanda", a special collaboration project that again was included as 'best of the year' in all major papers and magazines in Brazil and abroad. His composition "Varanda" is performed by Vince Mendoza and the WDR Big Band on the Project "Focus on Brazil", along with Milton Nascimento, Edu Lobo, Gilberto Gil, Antonio Carlos Jobim and Villa Lobos.

Today Chico is a remarkable presence in - and outside the Brazilian music scene, who has distinguished himself as a guitarist, composer and arranger. Besides his main projects as leader, he has collaborated with the 'cream of the crop' of Brazilian artists such as Joyce, Ivan Lins, Rosa Passos, Dori Caymmi, Danilo Caymmi, João Donato, Johnny Alf, Chico César, Ed Motta, César Camargo Mariano, Elza Soares, Luciana Souza, Monarco, while also making his mark internationally, recording and playing with Placido Domingo, Brad Mehldau, Esperanza Spalding, Dianne Reeves, Nnenna Freelon, Bob Mintzer, Roberto Fonseca, Orpheus Chamber Orchestra, The Israel Chamber Orchestra, The Bob Mintzer Big Band, The Paris Jazz Big Band, The Swiss Jazz Orchestra, The Danish Radio Big Band, The Seasons Guitar Quartet (w/ Anthony Wilson, Julian Lage & Steve Cardenas), Ari Hoenig, Gary Novak, Sammy Figueroa, Cachaíto Lopez (Buena Vista Social Club), Mark Turner, Chris Potter, Tom Scott, John Patitucci, Eddie Gomez, Claudio Roditi, Duduka da Fonseca, Peter Erskine, Giovani Hidalgo, amongst others.
"An exceptional guitarist with a wonderful sound and great fluidity, a unique composer of originality and maturity."
Shana Redmond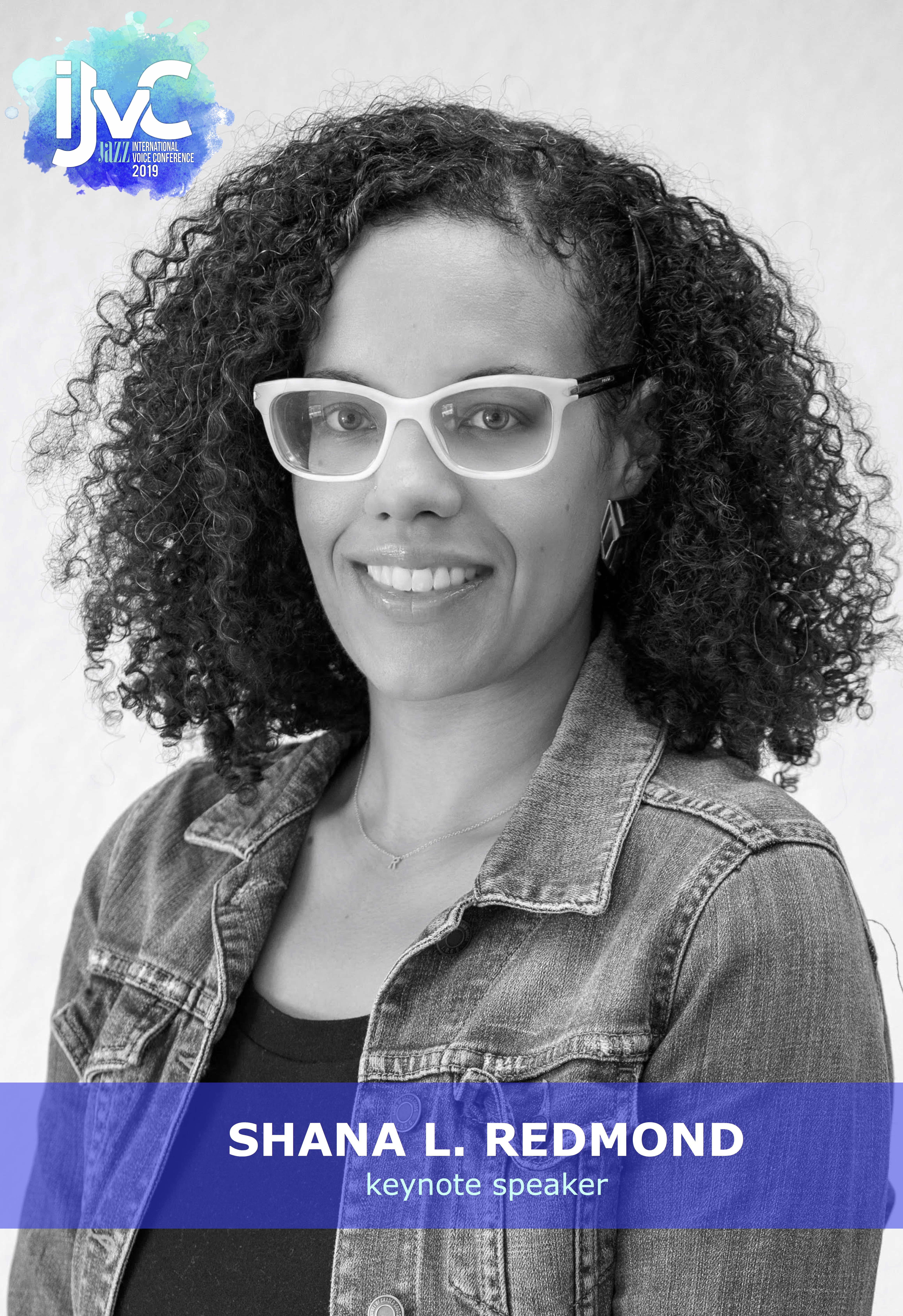 Shana L. Redmond is an interdisciplinary scholar of music, race, and politics and Professor of Musicology and Global Jazz Studies in the Herb Alpert School of Music at the University of California, Los Angeles. Prior to receiving her combined Ph.D. in African American Studies and American Studies from Yale University, Redmond studied Music and African American Studies at Macalester College where she trained as a vocalist. Throughout her education and career, music has been at the center of her thinking—as subject, agent, and method—and activates her research and teaching interests in racial formation, political cultures, nationalism, labor, and decolonization. Her focus has been to understand the ways in which music is used as a strategy within the liberation politics and social movements of the African world.
She is the the author of Anthem: Social Movements and the Sound of Solidarity in the African Diaspora (New York University Press, 2014), an interdisciplinary cultural history that tracks the songs that organized the modern Black world, and Everything Man: The Form and Function of Paul Robeson (Duke University Press, January 2020), which develops the theory of "antiphonal life" in order to track Robeson's sonic travels and animation throughout the twentieth century. Redmond is currently at work on a book about aid music entitled The Song that Saved the World. She is the series editor for "Phono: Black Music and the Global Imagination" with the University of California Press and an editorial board member for the "Music and Social Justice" series with the University of Michigan Press. She is also a contributor to and co-editor of Critical Ethnic Studies: A Reader (Duke University Press, 2016).
A well-regarded public intellectual, her work appears in scholarly publications including Current Musicology, Black Camera, Black Music Research Journal, Race & Class, Journal of Popular Music Studies, Black Sexual Economies, and The Futures of Black Radicalism, as well as popular outlets such as National Public Radio (NPR), Public Broadcasting Service (PBS) News Hour, the Huffington Post, Boston Review, Truth-Out, USApp for the London School of Economics, and The Feminist Wire. She is the author of the soundtrack (vinyl release) liner notes for Jordan Peele's blockbuster film "Us" (Waxwork Records, 2019) and has co-produced two academic mixtapes: "Anthem: The Mixtape" (2014) and "Pleasure/Liberation: A Mixtape Experience" (2016). She has received fellowships and research prizes from the Woodrow Wilson Foundation, Social Science Research Council, James Weldon Johnson Institute at Emory University, and American Studies Association. In 2014-2015 she was the inaugural Ella Baker Visiting Professor at the University of California, Santa Barbara.
Special guest: Vivian Buczek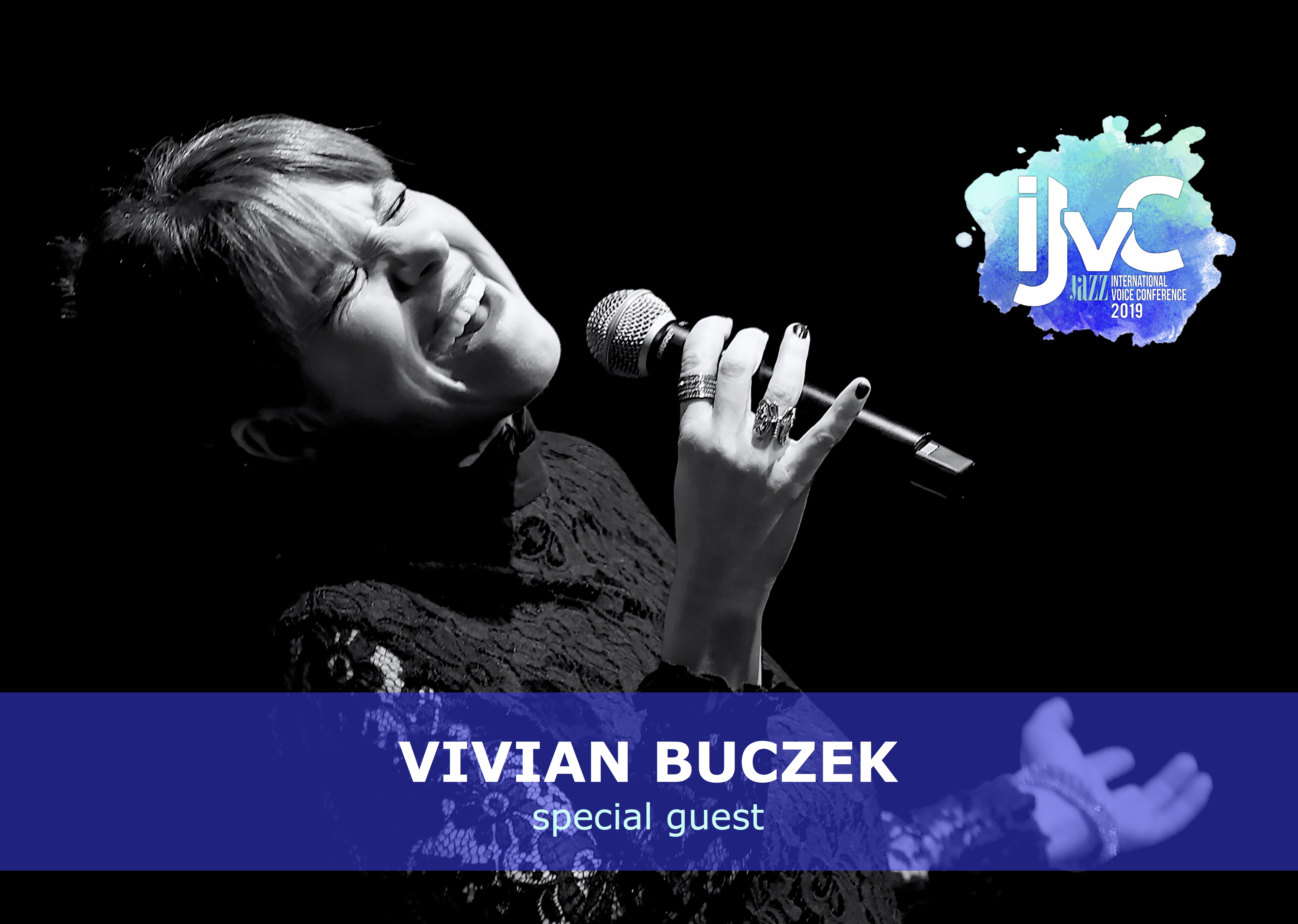 "Dynamic, spontaneous and when performing always at one with the music"
Vivian Buczek with her roots in Poland is highly acknowledged singer both in Sweden and abroad, who on stage performs with an unaffected air of self-assurance, irrespective of what she chooses to sing.
Vivian is born in Sweden raised in a musical family with Polish roots. Her father was one of the greatest trombone players in Poland and taught Vivian everything she knows about life and jazz singing today.

Vivian started her musical carrier after graduating from the Music Academy in Malmö and today she has released 7 albums in her own name. She has performed with many legendary jazz icons like Toots Thielemans and Clark Terry. Vivian's main inspiration in jazz has always been Ella Fitzgerald who taught her all about singing and the approach to jazz music as a vocalist.
Vivian's latest release "A Woman's Voice is a collaboration with her piano player and arranger Martin Sjöstedt arranging and conducting one of Sweden's foremost big bands Norrbotten Big Band. This project is very close to her heart and describes the critical change in her life as a mother, daughter, woman and musician. "A Woman's Voice" is all about life from a woman's perspective and experience. It is about taking the step from a girl to a woman, finding one's place in the world and daring to go one's own way. Vivian's portrait takes its roots from music and life-patterns that is based on exactly those experiences and how it has formed her to become the woman and musician she is today. She celebrates a selection of musical gems that are some of her main sources of inspiration that have made a lasting impression over the years, like Ella Fitzgerald, Nina Simone, Abbey Lincoln, Carmen McRae, Shirley Horn, Sarah Vaughn and Swedish Monica Zetterlund. These are mixed with original compositions in bold, imaginative arrangements written by the Swedish piano/bass player and arranger Martin Sjöstedt.
Vivian graduated in the year of 2001 from the Academy of Music in Malmö in Sweden, where she has a Master degree in jazz vocal and ensemble. Today she teaches there and gives masterclasses/clinics in different schools around the world where ever she performs.
Special guest: Judy Niemack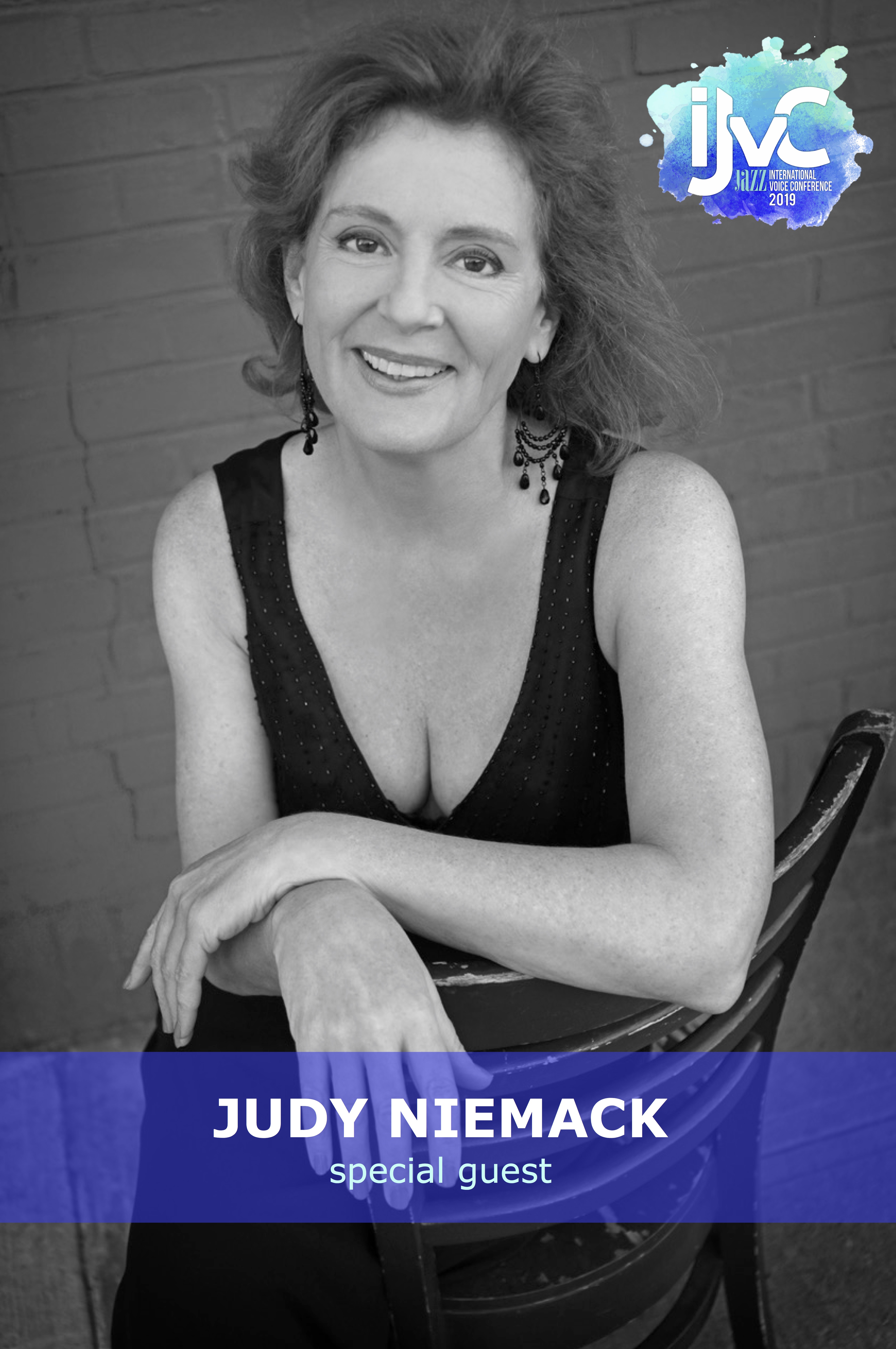 ". . . one of the best, and purest jazz singers ever . . . a voice with the clarity of a mountain stream, accuracy of pitch and time that is a wonder to hear, perfect diction and sensitivity to lyrics, and with a disciplined improvisational gift that makes her scat-sung lines music."
- L.A. Jazz Scene
Singer Judy Niemack is a pure musician, exploring jazz like a virtuoso horn player. Her delivery of lyrics focuses on feeling, while she breaks new ground with originals and a modern approach to standards.
Niemack was born in Pasadena, California, where she began to study classical voice at age 17. At 18, she met the great tenor saxophonist Warne Marsh, and became fascinated with improvisation. After pursuing her classical studies at New England Conservatory, she realized that her true path lay in jazz and returned to California to study improvisation with Marsh. When she moved to New York City in 1977, her first major engagement was a week at the Village Vanguard with him.
Over the ensuing years in New York City she recorded 11 CDs as a leader with such jazz luminaries as Kenny Barron, Fred Hersch, Joe Lovano, Toots Thielemans, Mal Waldron, Cedar Walton and Kenny Werner. About Time on Sony Jazz featured Eddie Gomez and Lee Konitz; In The Sundance, included pianist Bruce Barth and bassist Rufus Reid, and in 2017, Listening to You featured Judy in duo with pianist Dan Tepfer. New York Stories, with the Danish Radio Big Band and Jim McNeely was released in August, 2018.
Judy received a 4.5 star review in Downbeat for New York Stories, in which Fred Bouchard wrote: "Hard times got you down? Trust Judy Niemack to banish blues, blahs, and social despair...Sounding fresh as her ingénue debut with Warne Marsh in 1978, this sunny mistress of pinpoint articulation, exuberant scat, and riveting vocalese soars from aerie to peak..."
She has written lyrics for over 100 compositions by Thelonious Monk, Bill Evans, Richie Beirach, Peter Bernstein, Clifford Brown, Lee Konitz,
Pat Metheny, Kenny Dorham and Mike Stern, among others, and uses lyrics in her improvising and in technical exercises. Judy's newest book, "Sing In Tune!" is a series of workouts designed to train vocalists in pitch accuracy and perfection of pronunciation, using English lyrics to effortlessly internalise good vocal habits while singing chromatic melodies.
Judy currently divides her time between New York City and Berlin where as Germany's first professor of jazz voice since 1995, she leads the vocal department at the Jazz Institut Berlin, continuing to perform in clubs, concerts and festivals around the world.