Plenary Session Presenters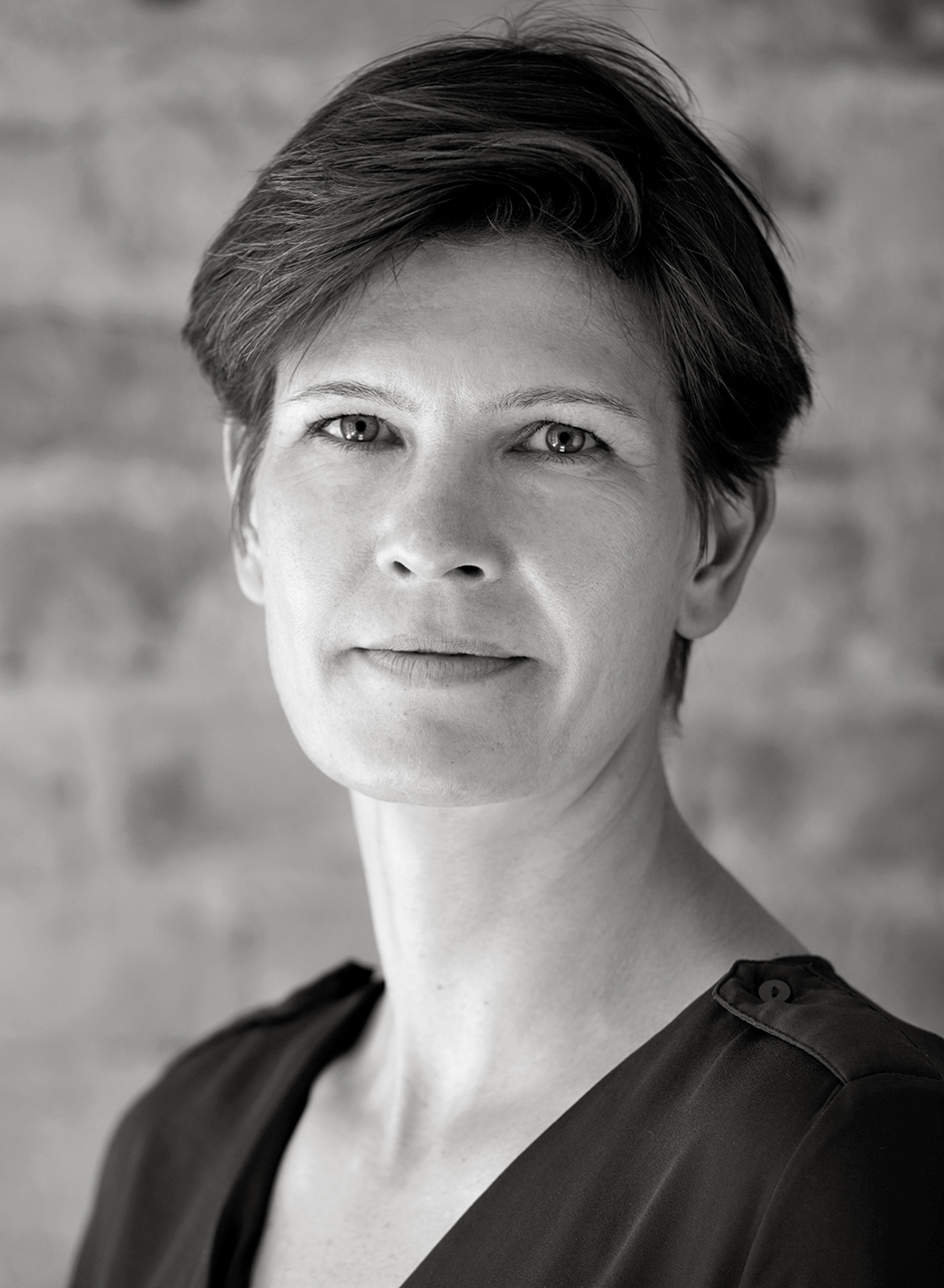 Synne K. Behrndt
Lecturer, researcher and dramaturg
Assistant Professor
The department for Performing Arts
University of the Arts, Stockholm
Synne K. Behrndt is a lecturer, researcher and dramaturg. She has published and presented papers on dramaturgy in professional as well as academic contexts. She is the co-author of the book Dramaturgy and Performance (Palgrave, 2008/2016) and joint editor of the book series 'New Dramaturgies'. She is currently completing a research project on devising, dramaturgy and artistic research. As a dramaturg, she has worked within devising and dance, most recently with choreographer Milla Koistinen. She is currently Assistant Professor at the department for Performing Arts, University of the Arts, Stockholm.


Dramaturgy, devising and artistic research
In this presentation I reflect on the relationship between dramaturgy and artistic research with focus on facilitation of methods and process. The starting point is the research project 'Dramaturgy, devising and artistic research', a collaboration with colleagues from Stockholm University of the Arts and Academy of Performing Arts, Prague. Now in its final year, the project has generated different strands of investigations, and one strand has been concerned with the recurring argument within the discourse on artistic research that performance processes are by their very nature a form of research in and through action, practice and doing. To make this argument more concrete, and to understand how this may be illuminated, I will focus on devising, a performance-making process where, to use the words of David Williams, the dramaturgy is 'uncovered, worked and articulated through the process of making and rehearsing'.[i]
In the presentation I will discuss the extent to which devised performances and hence their performance dramaturgies could be viewed as 'outcomes' or results of research-based processes. How may we understand research and what is the relationship between dramaturgy and methods? In devising, the process is akin a laboratory scenario where
the artist or performance maker finds something out about a given topic whilst simultaneously having to invent potentially innovative strategies, tools or methods with and through which the material is created. It follows that methodological inventiveness is embedded within this approach to performance-making. In the presentation I will therefore reflect on the relationship between process, methods and dramaturgy.
The keynote address includes reflection on the previous days' presentations within the strand.
[i] David Williams: 'Geographies of Requiredness: Notes on the Dramaturg in Collaborative Devising∗', CTR 20:2, 2010, pp. 197-202.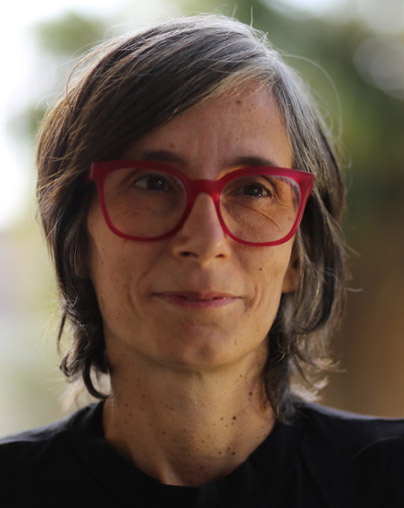 Marcela A. Fuentes
Associate Professor
Director of Graduate Studies, Department of Performance Studies
Northwestern University
Marcela Fuentes is a artist-scholar whose works focus on the role and politics of performance and technology in transnational ways of being and worldmaking. Her book, Performance Constellations: Networks of Protest and Activism in Latin America (University of Michigan Press, 2019), maps how notions that are central to performance such as embodiment and liveness are redefined in the era of remote copresence. Fuentes uses dramaturgy and choreography as central analytics to understand developing approaches to activism and social change from neozapatismo to transnational feminisms. Fuentes has also worked as a dramaturg for The South Wing in New York and has collaborated with dramaturgs in her productions of Julio Cortázar's Los Reyes (The Kings) and Leónidas Lamborghini's Eva Perón en la Hoguera (Eva Peron in the bonfire.) Her lecture performance Sujeto Transnacional (Transnational Subject) uses autoethnographic and documentary methods to address the biopolitics of immigration in the US. This shape-shifting piece has been presented at conferences organized by Performance Studies International and the Hemispheric Institute of Performance and Politics, and in the series My Documents curated by Lola Arias.


It ends, but not before: Constellative dramaturgies at the end of the world
In 2019, Chilean protesters and activists publicly and collectively stated their determination to put an end to neoliberalism, a socioeconomic experiment that had started as a national project in their territory. It started here, it ends here, they claimed. They also added that they would not leave the streets until dignity became the status quo, an everyday habit. Both statements – one as finishing line, the other as horizon – are dramaturgical frameworks, ways of knowing and doing launched to sustain the extended temporality of social struggle in the making of structural change. At the edge of the end of the world summoned by the COVID-19 pandemic, there was another end. One performatively wished into making by a myriad of endeavors/actions that connected the dots between centuries of oppression, as in the case of the Mapuche people, and the issues affecting the no-future youth, represented by the kamikazes of the first line, those who confronted the police head-on to protect the right to protest. As a dramaturgical framework, it ends, but not before brings together the micro and macro politics that transitions as transgressions are all about: It is not enough to mark an end without attending to the structures that reside beneath. While transitions and transgressions evoke a notion of linear time (transition to, transgression of), that is, a before and after, this presentation/provocation will offer the concept of performance constellations to think about expanded dramaturgies and research processes that entangle sites, actions, temporalities, affectivities, actors/actants, and media to meditate on "the end" that lingers on and on and on. Artistic research will guide us into understanding what aesthetics – in terms of sensorial and formal composition – affords the project of thinking-doing/doing-thinking about multiplicities and entwinements beyond a shared and progressive time-space at the world's end.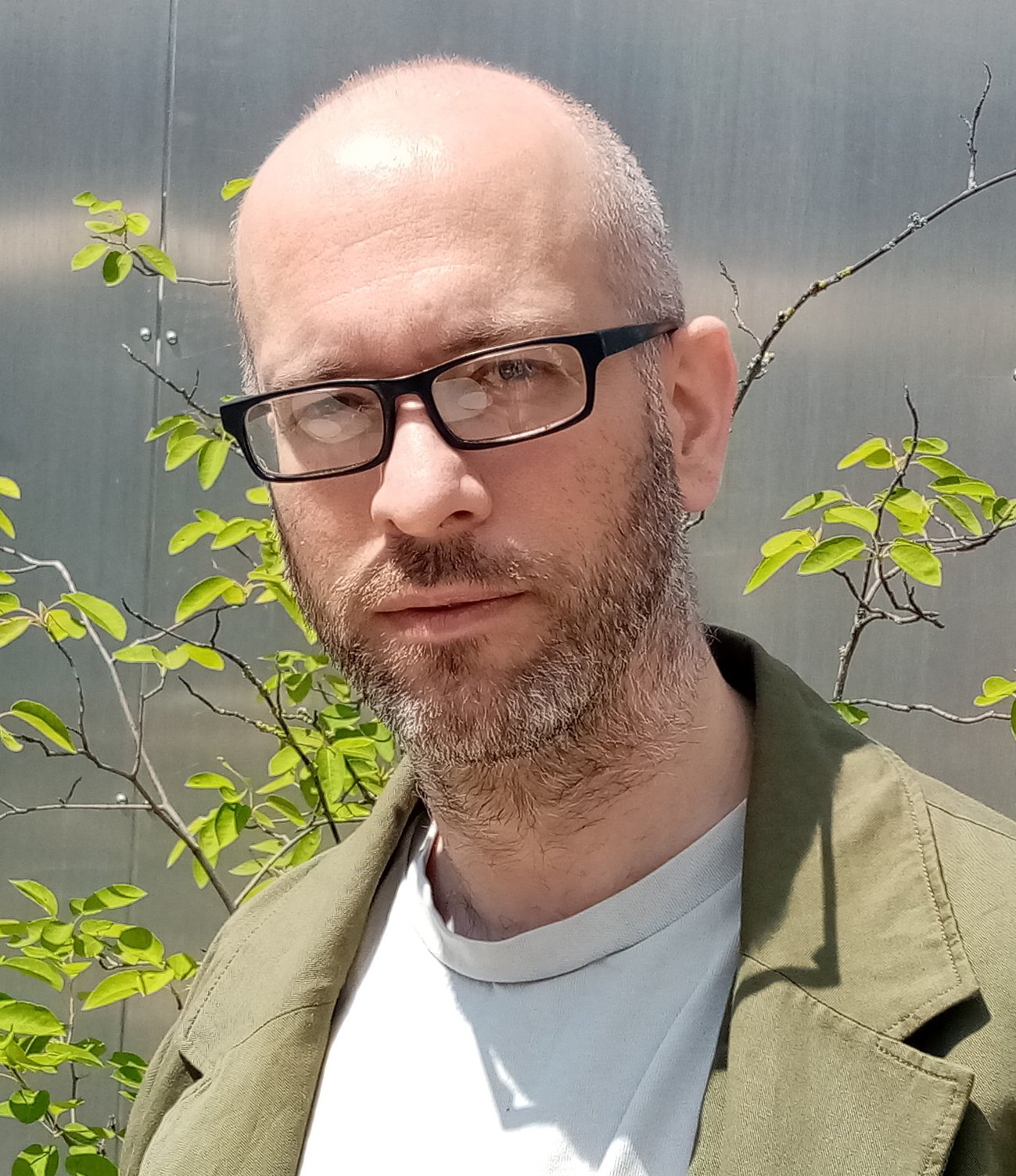 Hanns Holger Rutz
Professor for Artistic Research
Gustav Mahler Private University for Music (GMPU)

Hanns Holger Rutz is an artist and researcher in the field of sound and digital art, based in Austria. His works in installation, improvisation and music composition span more than two decades, having extended to other digital (image, video) and non-digital media in the past decade. Most of his installations have been created in collaborative contexts, and he has worked in several interdisciplinary projects (e.g. with choreographers, writers, visual and video artists). His primary interests are the materiality of writing processes and the trajectories of aesthetic objects as they move and change across boundaries of individual works and artists. Rutz holds a PhD in Computer Music from Plymouth University, UK. He has worked on various research projects at the University of Music and Performing Art Graz (KUG), AT, including the FWF-funded artistic research project "Algorithms that Matter" (2017–2021). Since 2022, he heads the FWF-funded artistic research project "Simultaneous Arrivals" (with Nayarí Castillo and Franziska Hederer) on novel forms of collaborative artistic processes. Since 2023, Rutz is Professor for Artistic Research at the Gustav Mahler Private University for Music (GMPU) Klagenfurt, AT, with a focus on sound and intermedia.
Beyond self and other: Shifting research from automation to endomation
What is the machinic self that exerts a thought or will when put into operation, put into self-sustaining movement? Or speaking from the vantage point of humans that engage with such a machine: Where do we make out the boundary between our externalised self—for instance, as we instructed, programmed, configured the machine—and something proper to the machine perceived as an other? A machine's spatio-temporal articulation running along our own, but not synchronised to our own, may be the precondition for the emergence of a dedicated algorithmic agency.
This presentation proposes that human-machine ensembles become more interesting from an artistic research perspective when conceived as "running along", rather than investigating them through a diachronic lens where control is yielded from programmer to programmed, or through a synchronic lens where human and machine are coupled through a tight temporal regime. A third position is identified with the notion of simultaneity, meaning that a "time-space" is established that enables and encourages contact, but without implying cause and effect, control and communication. Such a time-space, "within which" the activity of the ensemble unfolds, permits us to obtain a different form of collaborative making and practising.
It is argued, that in order to put ourselves into such movement/thinking/will within an ensemble, that in order to shift from concepts of automation to a concept of endomation, performative practices need to loosen the grip of dramaturgies tied to presence and narration, and they need to experiment with spatial dramaturgies, typified for instance by installation art and sound art. We may then extend this shift from human-machine ensembles to human-human ensembles, where simultaneous circulation-within can likewise overcome the divide between self and other.