Eeva Anttila
Eeva Anttila leads the ELLA -project. She works as a professor in dance pedagogy at Theatre Academy of University of the Arts Helsinki, Finland, and is responsible for the MA program for dance pedagogy. Her research interests include embodied learning, embodied knowledge, social justice and equality in arts education, dialogical and critical dance pedagogy, as well as practice-based/artistic research methods. She has led the Arts@School research team in the ArtsEqual research initiative (2015-2021) funded by the Strategic Research Council of the Academy of Finland (artsequal.fi/en). She has published several articles and book chapters nationally and internationally and is actively involved in national and international dance and arts education organizations, and is member of editorial board of International Journal for Education & the Arts, and Nordic Journal of Dance: Practice, Education and Research.
Sofia Jusslin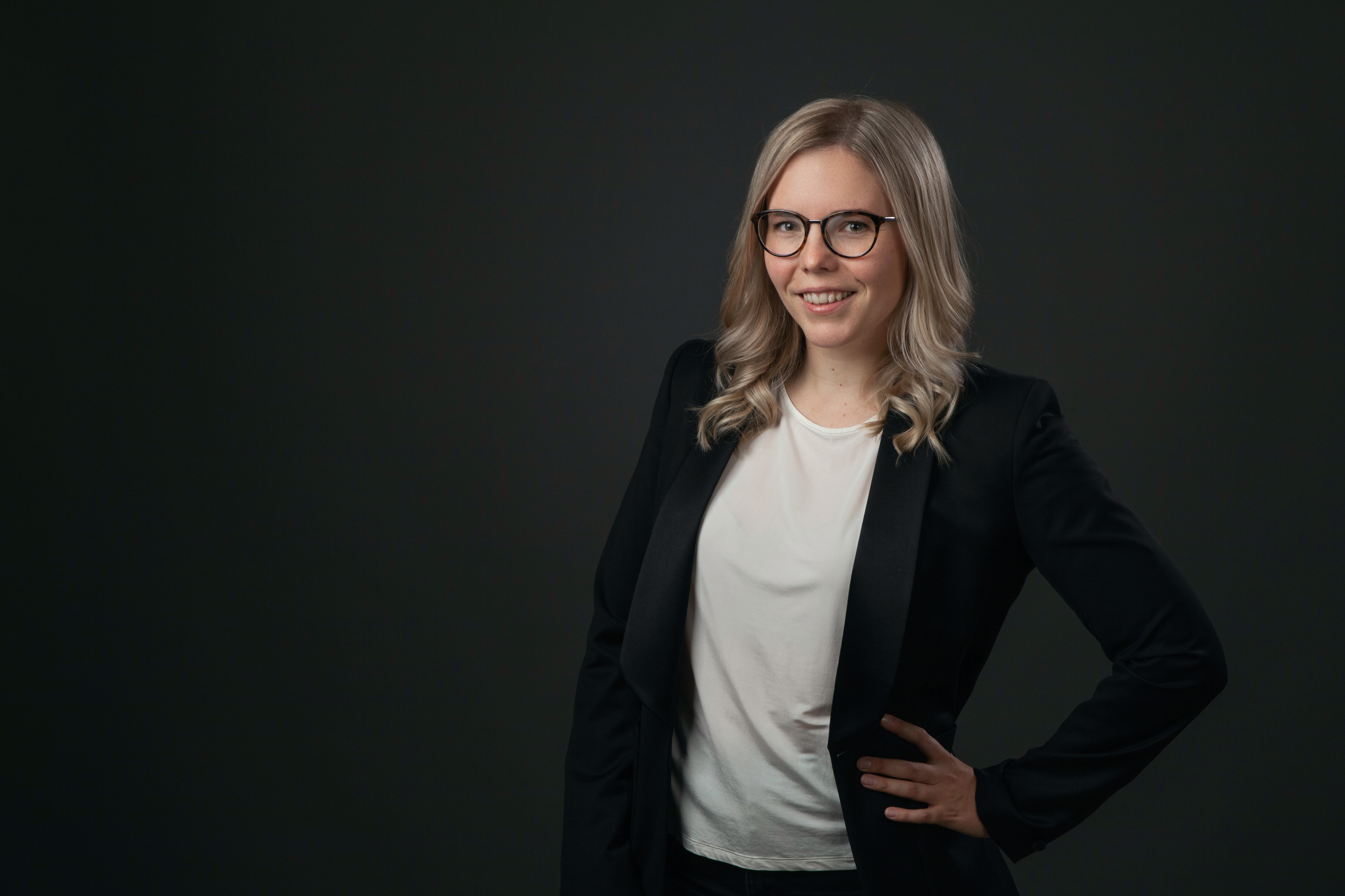 Sofia Jusslin, Ed.D., is University Lecturer and Post-doctoral Researcher in Swedish (L1) and Literature Education at Åbo Akademi University, Finland. Sofia is a certified primary school teacher and secondary school teacher in Swedish and Literature Education. She earned her doctoral degree with honors in 2020, and in the doctoral thesis Dancing/Reading/Writing: Performative Potentials of Intra-Active Teaching Pedagogies Expanding Literacy Education, she collaborated with a dance teaching artist and two primary school teachers to develop and explore teaching pedagogies that integrated creative dance in fifth-grade literacy education. Her research interests include literacy and language education, academic writing, dance integration, embodied learning as well as arts-based approaches to teaching literacy, literature, and language. In the ELLA project, Sofia's research focuses on kindergarten children's early literacy and language learning through the arts as well as multi-professional collaboration in teacher education. She has the primary responsibility of a systematic literature review about embodied language learning. Sofia holds post-doctoral grants from the Kone foundation as well as Högskolestiftelsen i Österbotten. Her research is also funded by Svensk-Österbottniska Samfundet and Harry Schaumans stiftelse and conducted in collaboration with the Regional Dance Centre of Ostrobothnia.
Sofia.jusslin@abo.fi, https://research.abo.fi/en/persons/sofia-jusslin
Kaisa Korpinen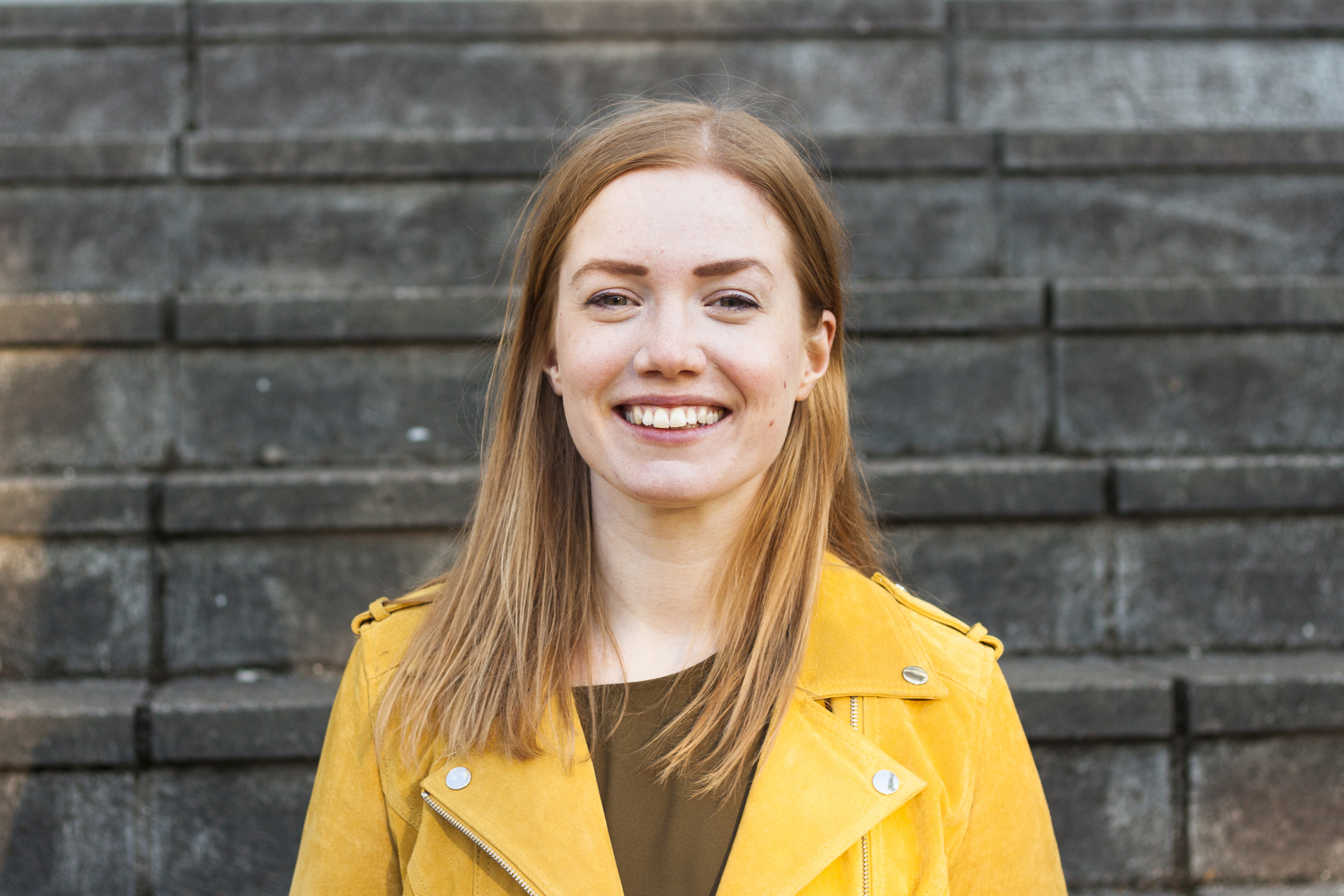 Kaisa Korpinen is a doctoral researcher at the Department of Teacher Education, University of Turku, Finland. Kaisa's doctoral research focuses on embodied language learning in early language education. In her doctoral research project, she collaborates with dance and primary school teachers to develop pedagogical practices that combine dance with language learning. Kaisa holds master's degrees in English and French language and literature from Åbo Akademi University, Finland, and is a certified language teacher. She has studied dance pedagogy at basic level at Uniarts Helsinki's Open University/Helsinki Summer School. In ELLA, Kaisa participates in the subprojects that focus on early embodied language learning and multiprofessional collaboration.
Niina Lilja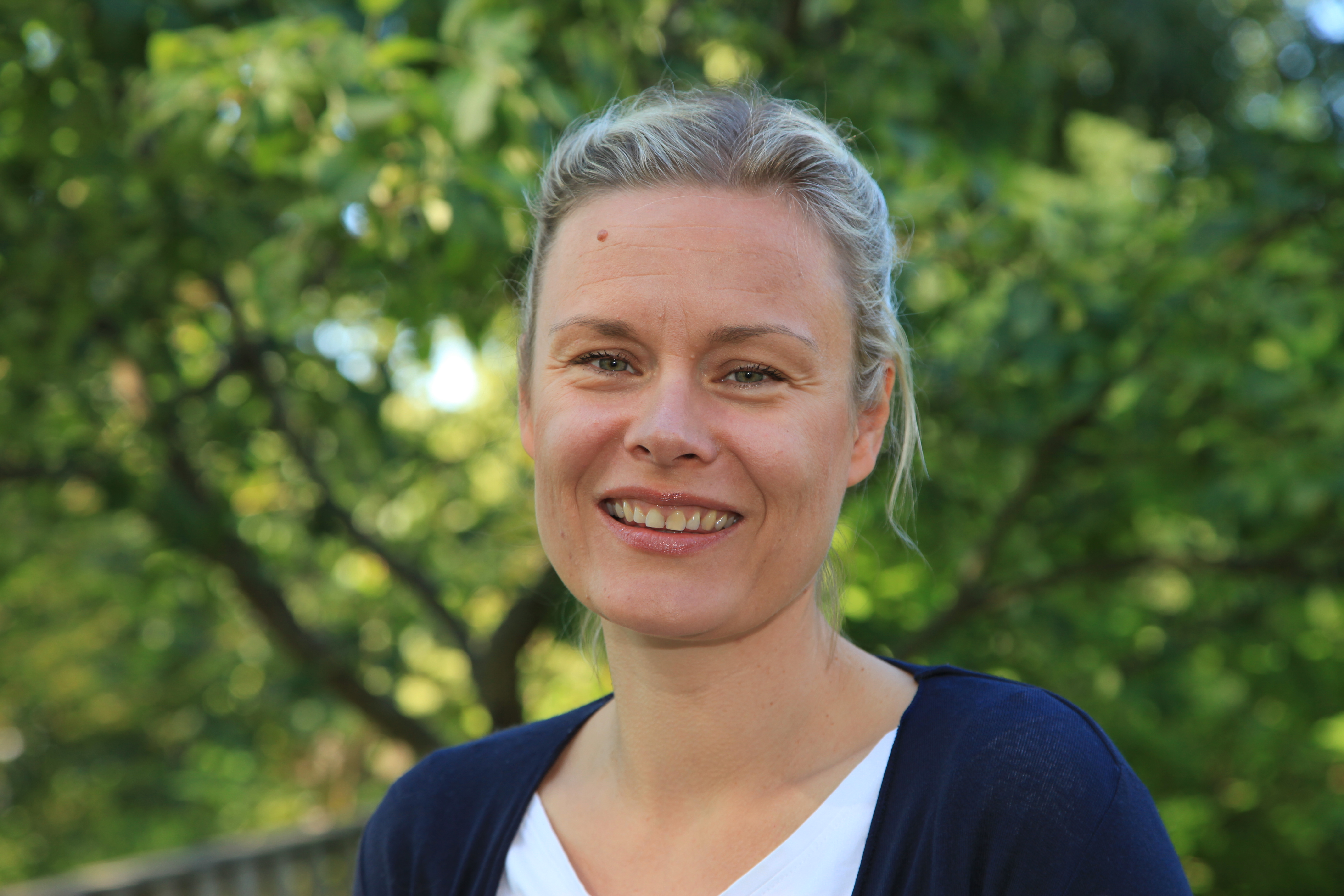 Niina Lilja, PhD, works as University Lecturer of Finnish at Tampere University. She holds the title of docent in Finnish at the University of Helsinki. She works in the field of interactional linguistics and multimodal conversation analysis and is especially interested in role of embodiment in language use and learning. She has published on the use and learning of Finnish as second language in various interactional contexts, such as language classrooms, everyday interactions, service encounters, construction sites and social circus workshops. In ELLA, she is involved in the ELLA TALKS subproject analyzing second language learning in and through dance pedagogical activities. Contact information:
niina.lilja@tuni.fi; https://www.tuni.fi/en/niina-lilja
Johanna Lehtinen-Schnabel
Johanna Lehtinen-Schnabel (MuM) works currently as a Doctoral Associate at Sibelius Academy`s MuTri Doctoral School of Music Education, Jazz and Folk Music at the University of the Arts Helsinki. She is interested in music education contexts that can be characterized by linguistic and cultural diversity, second language learning through singing and embodied and multisensory approaches, among others. Johanna has worked as a leading music teacher (Head of the Music Department) at Espoo Adult Centre since 1999, and as an Associate Lecturer for music education student teachers in the Sibelius Academy at Uniarts since 2002. Her doctoral study focuses on second language learning in multilingual and -cultural choirs, and stems from her diverse experiences as a music educator in integration training and in Learn-Finnish-by-Singing music courses and workshops in collaboration with multiple institutions e.g. Helsinki Philharmonics, Culture Centre Stoa, the University of the Arts. In the ELLA, she participates in the subproject II (Embodied language learning through the arts within culturally diverse groups).
Tone Pernille Østern
Tone Pernille Østern, with a Dr. of Arts in Dance from the Theatre Academy/University of the Arts Helsinki, Finland, is a Professor in Arts Education with a focus on Dance at NTNU Norwegian University of Science and Technology. She holds a visiting professorship in Dance Education in Contemporary Contexts at Stockholm University of the Arts from 2020. She is active as artist/researcher/teacher, with a special interest in socially engaged art, dance in dialogue with contemporary contexts, choreographic processes, performative research, and bodily learning. She is Editor-in-chief for the peer-reviewed journal Dance Articulated. She is international partner in ELLA.
Photo credit: Andy Day
https://www.ntnu.edu/employees/tone.pernille.ostern; www.dance-company.no; tone.pernille.ostern@ntnu.no
Rose Martin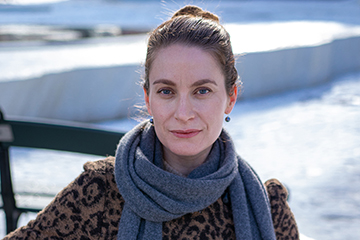 Rose Martin (PhD, Dance Studies) is Professor of Arts Education with a focus on dance and multiculturalism at the Norwegian University of Science and Technology. Rose has extensive experience in research and teaching in the Middle East, Europe, the Pacific and Asia. Her research interests include dance education, community dance, and dance and politics. Rose has authored many peer reviewed journal articles, book chapters and books. Her most recent book is The people's dance: The power and politics of guangchang wu in contemporary China (Palgrave Macmillan, 2020) co-written with Ruohan Chen. She is international partner in ELLA.
Angela Aldebs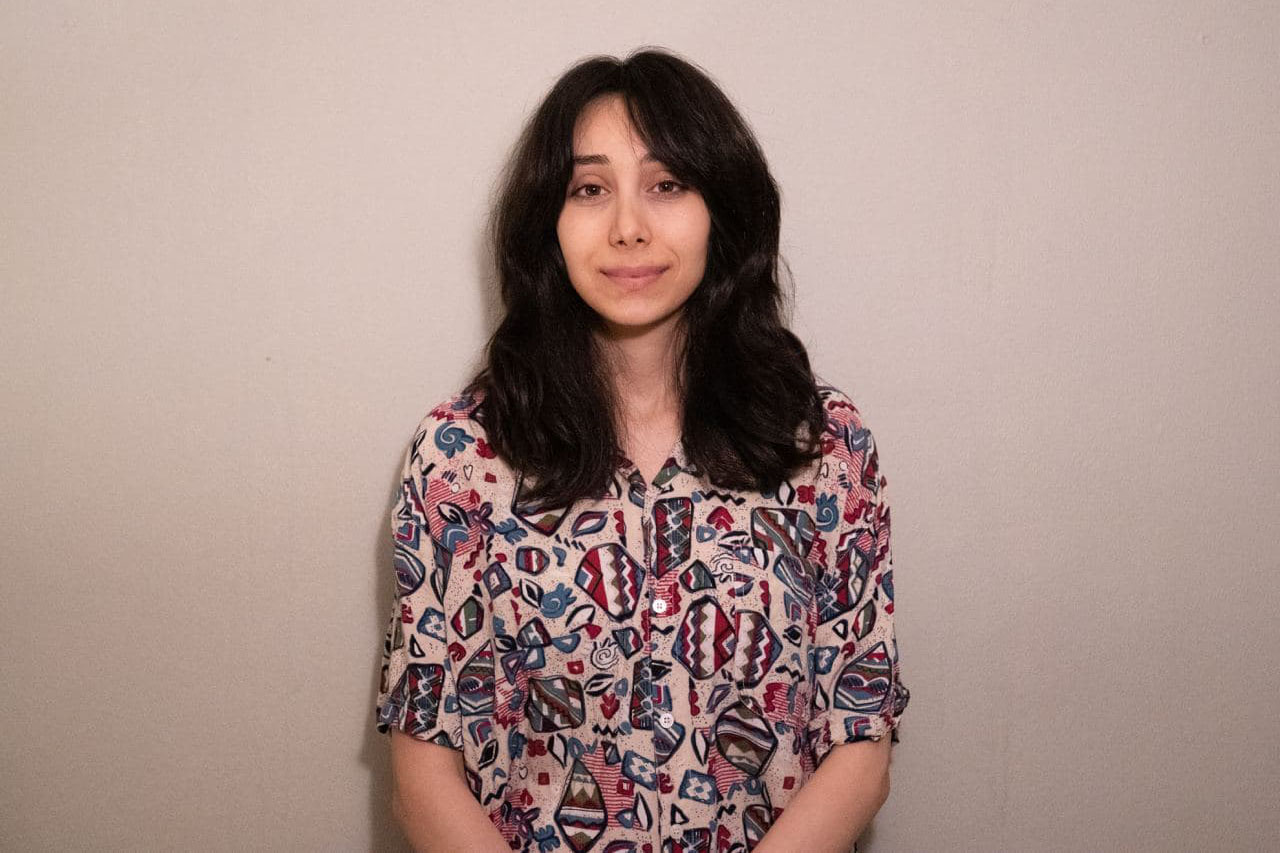 Angela Aldebs is a dancer, performer and a pharmacist. She has worked with many Artists from all over the world for contemporary and physical theater performances and choreographed some of them. Due to her belief that arts come in the 1st place to defend human rights, social issues and support the society, she has led many workshops for nonprofessional people about the basics of theater and Performing arts and has worked with many projects that support the community and helped abused women and children during the Syrian war. Her rich experience in the artistic field in the MENA region and Europe, fostered her interest for sharing those experiences with artists from all over the world, hoping to integrate cultural diversity in the field. Since 11/2019, Angela has worked as an Artist based in Finland. There, she has been exploring the wide artistic field through many collaborations such with: Artist in the research Project" ELLA" Embodied Language through the art / now / The theatre Academy - University of the Arts, Helsinki / Zodiak- Center for new dance/ Finnish National Theatre / Helsinki City Theater and Alexander Theater. Angela was born in Damascus 1995, between 2003-2012 Angela was an active member of The Damascus Ballet School, which led her to pursue a bachelor's degree for dance at The Higher Institute for Dramatic Arts - Dance department - in Syria between 2014-2018, while simultaneously pursuing a degree of Pharmacy at The University of Damascus. Between 2017_2019 she was a Ballet teacher for children in Damascus Ballet School.
Riina Hannuksela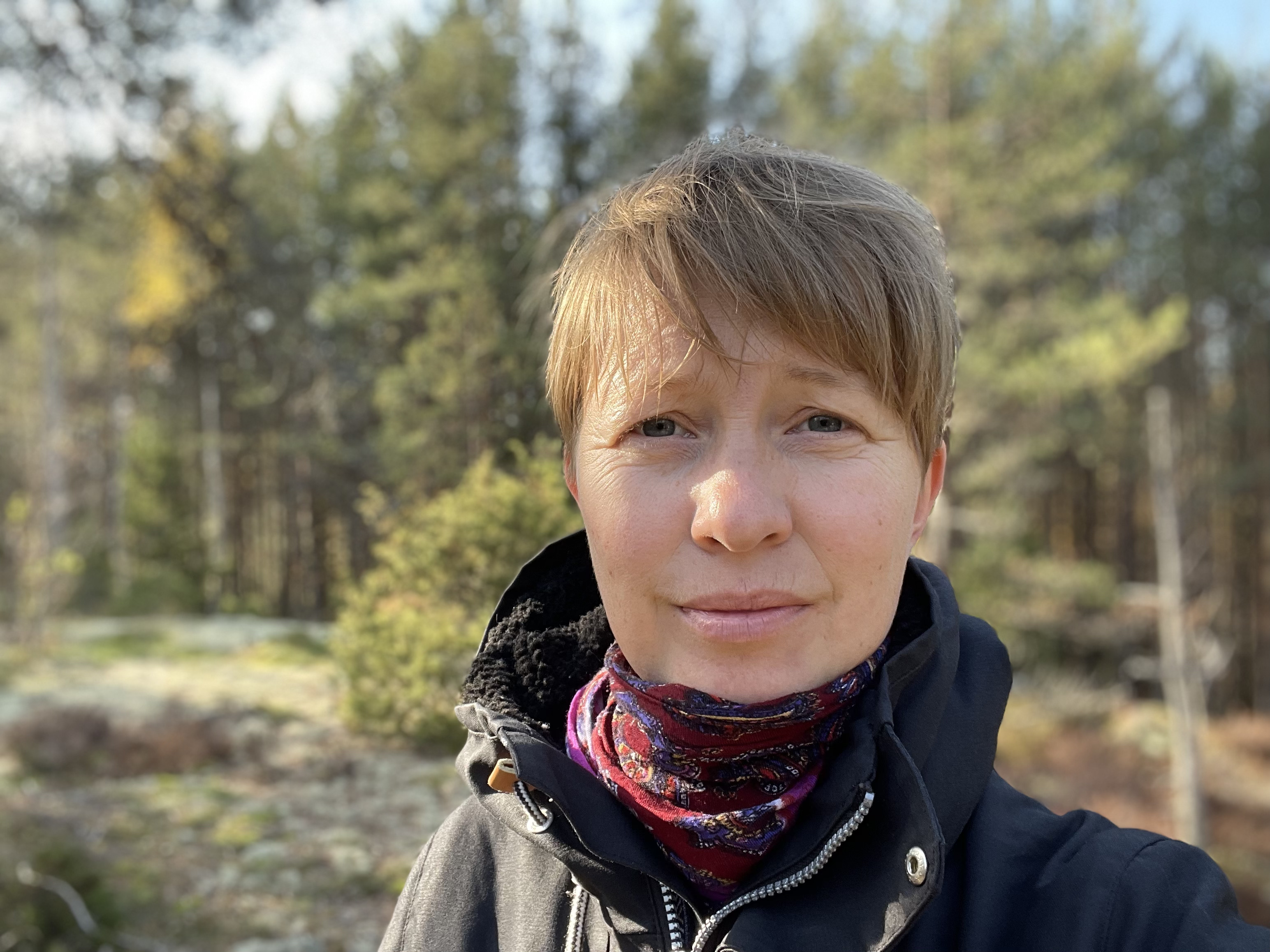 Riina Hannuksela works in the Ella project as a dance artist and dance teacher. She has been working many years in different environments and communities, with a special interest in the social and ethical dimensions of art. As an artist, she mostly works outside the stage context and she seeks to challenge the conventional forms of performance. Previously she worked in TALK by Zodiak Project where a dance artist worked together with a language teacher to create embodied language learning strategies in school contexts. She is specialised in working with people with learning difficulties. She graduated from the Kuopio Academy of Music and Dance in 2010. In addition to this, she has studied specialization studies in performing arts. She also has an MA in Cultural History (2006).
Mariana Siljamäki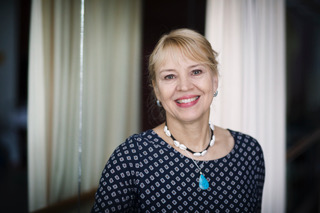 Mariana Siljamäki (PhD) works as a senior lecturer in the Faculty of Sport and Health Sciences at the University of Jyväskylä, Finland. Her main teaching areas are dance pedagogy, interculturality and equality in physical education teacher training. Mariana´s research interests include dance pedagogy, embodiment, embodied language learning and social justice and equality in dance and physical education. She has published several research articles and book chapters nationally and internationally. She was involved in the ARTSEQUAL-research project (2015-2021) coordinated by the University of the Arts Helsinki. Mariana also works as a dance teacher in the basic education in the arts and as a choreographer of a multicultural dance company, Mami Wata (since 1998).
Charlotte Svendler Nielsen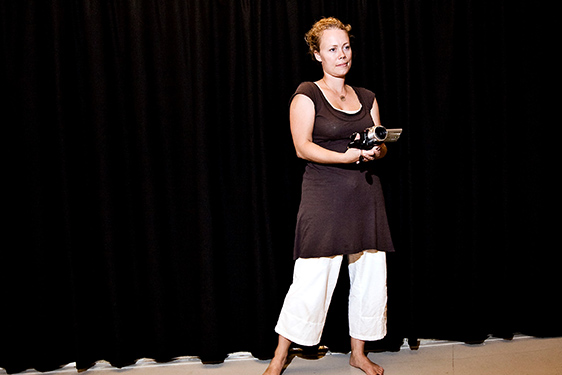 Charlotte Svendler Nielsen (PhD) is Associate Professor and Head of Studies at the Department of Nutrition, Exercise and Sports, University of Copenhagen forming part of the research group "Embodiment, Learning and Social Change." She is one of the Nordic project collaborators of ELLA. She was also project collaborator in the ArtsEqual research initiative (2015-2021) connected to the Arts@School research team. Her research is in the field of educational studies of dance and arts-integration focusing on embodied and intercultural processes, among others in a dance/visual arts project in South Africa 2017-2020. She works with videographic inquiry, phenomenologically and arts-based inspired research and the role of the body in (post)qualitative research processes. She is co-editor of (2015) Dance Education around the World, (2017) Dance, Access and Inclusion, and (2020) Dancing across Borders, all forming part of the book series "Perspectives on Dance, Young People and Change" published by Routledge U.K. She is also editorial board member of the newly established International Journal for Research in Cultural, Aesthetic and Arts Education as well as holding positions as Chair of the European Observatories of Arts and Cultural Education and as Executive Board member of Dance and the Child International.
Nanna Heino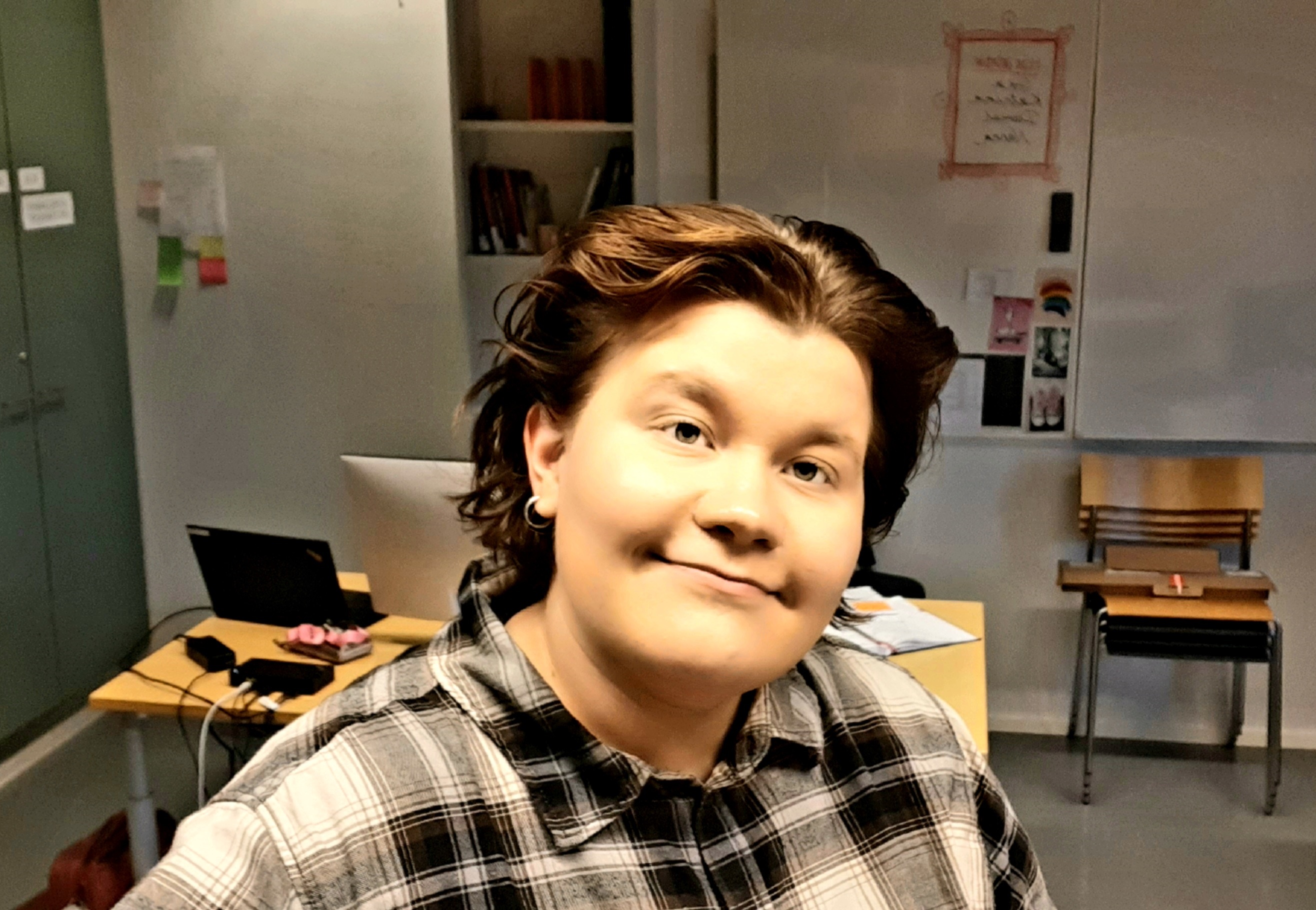 Nanna Heino is a research assistant at the Faculty of Education and Welfare Studies at Åbo Akademi University. She is also a primary school teacher student at Åbo Akademi University. She works as a research assistant in the ELLA project.