What to do in Helsinki

City life at Citizen`s Library Oodi`s summer terrace (City of Helsinki, Jussi Hellsten)
City of Helsinki
Information about the city of Helsinki and what to do can be found from the city's website for visitors:

Visit myhelsinki.fi and MyHelsinki`s sights and attractions virtually

University of the Arts Helsinki Event calendar
Experience art from emerging artists. Browse our concerts, exhibitions and performances and find something for (almost!) every day of the year.
Read more: Uniarts Helsinki Event calendar
Helsinki Biennial (HB23)
Helsinki Biennial is an international art event that brings outstanding contemporary art to Vallisaari Island and locations around Helsinki. The second edition is curated by Joasia Krysa and takes place from 12 June to 17 September 2023. Read more about HB23

Dance House Helsinki
We unite dance with its audiences. Dance House Helsinki is a performance and event venue especially designed for dance. Read more about Dance House Helsinki`s programme

Music Centre Helsinki
A concert hall and event center open to everyone in the heart of Helsinki. See here the upcoming events at Music Centre Helsinki.

Finnish National Opera and Ballet
The Opera House celebrates its 30th anniversary this year. To mark the occasion, the building will be renovated and closed to visitors from 1 May to 31 August.
Welcome to the virtual stage of the Opera and Ballet. At Stage24 you can watch and listen to opera and ballet performances whenever you like.

Visit: Stage24

Ateneum
The Ateneum Art Museum boasts Finland's oldest and largest collection of art. It not only tells the story of Finnish art, but it also shows the formation of Finnish art and its institutions.
Read more: the Ateneum's collection
Explore the entire art collection
The works in the collections of the Ateneum, Kiasma and Sinebrychoff art museums can be explored on the Finnish National Gallery website. You can search for works by title, year, artist's name, or theme. Copyright-free works can be downloaded directly from the website. Search: the Finnish National Gallery collection
Stories of Finnish Art short films
A series of short films featuring works in the Stories of Finnish Art exhibition shows familiar classics in a new light. In the films, the camera picks up details on the surface of the works that are not visible to the naked eye. This reveals new aspects of familiar works: brushstrokes, highlight colours and surprising details. See: Stories of Finnish Art short films in Youtube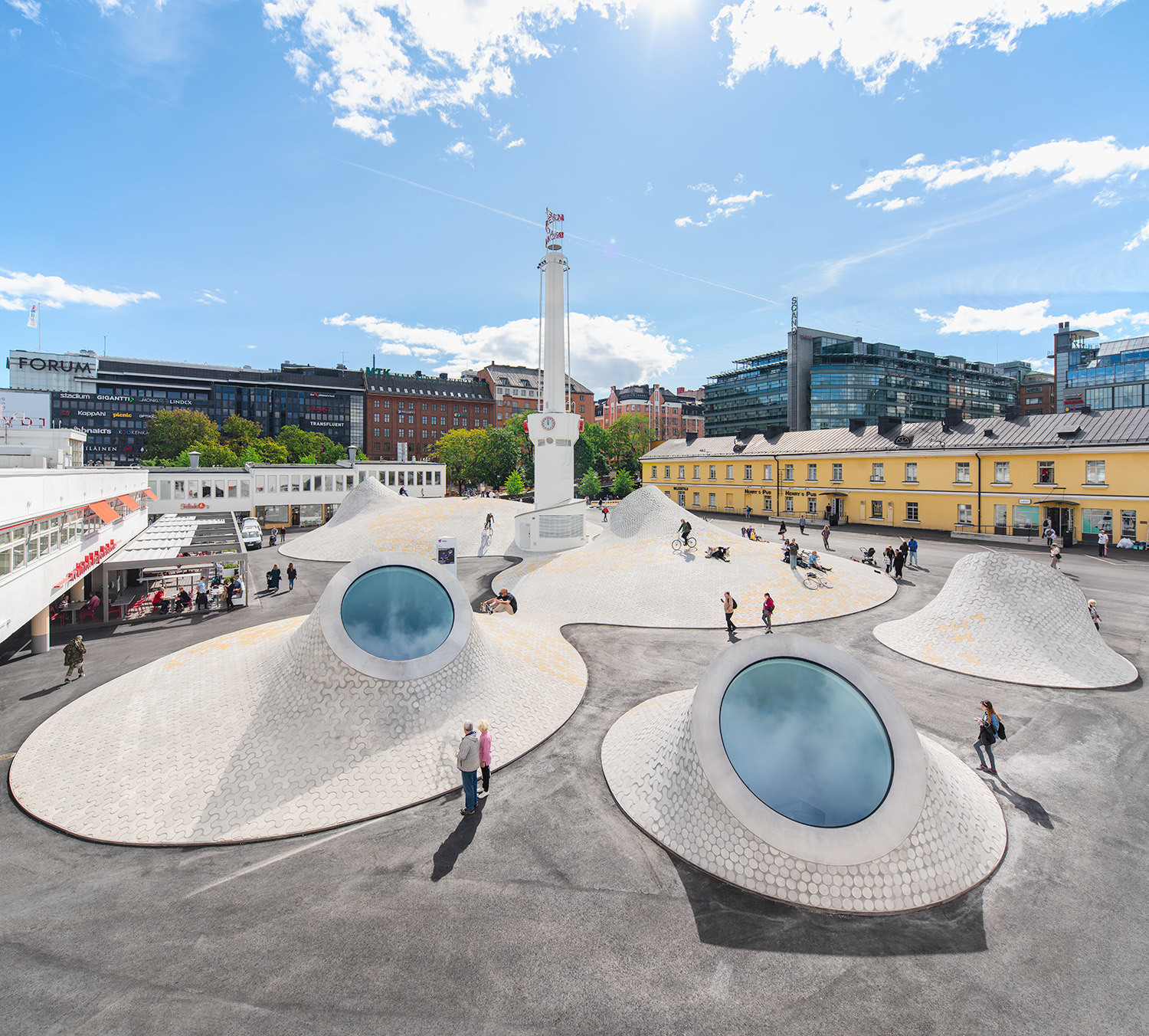 Amos Rex and Glass Place Square (Amos Rex, Mika Huisman)
Amos Rex
Amos Rex offers art that you can experience wherever you are. This is an excellent way to orient oneself before a visit or to experience the exhibition for those who have been advised to stay home. Read more: Art Online for all ages in Amos Rex
Visit: Amos Rex Art

Museum of Contemporary Art Kiasma

Visit: Museum of Contemporary Art Kiasma
Kiasma Online Art is the web extension of Museum of Contemporary Art Kiasma's Collection. It is an internet experience and tribute to today's online art-makers.
Read more: Kiasma Online Art

The Finnish Museum of Photography
The Finnish Museum of Photography is Finland's national specialized museum for photography. Through exhibitions, collection management, education, research, and a wide range of public and community programmes, the museum strives to promote and foster photographic art and culture in Finland. Founded on the initiative of Finnish photography organizations, the museum opened its doors in 1969 and is the oldest photography museum in Europe.
Read more about the exhibitions: The Finnish Museum of Photography

Digital Museum
Welcome to Digital Museum. No matter where you are, you can step into fully digital museum exhibitions whenever you want. Visit exhibitions or participate in tours, by yourself or with a group. You can choose your visit place in Helsinki and other towns in Finland.
Visit: Digital Museum


Vallisaari island, aerial view (Visit Finland, Julia Kivelä)