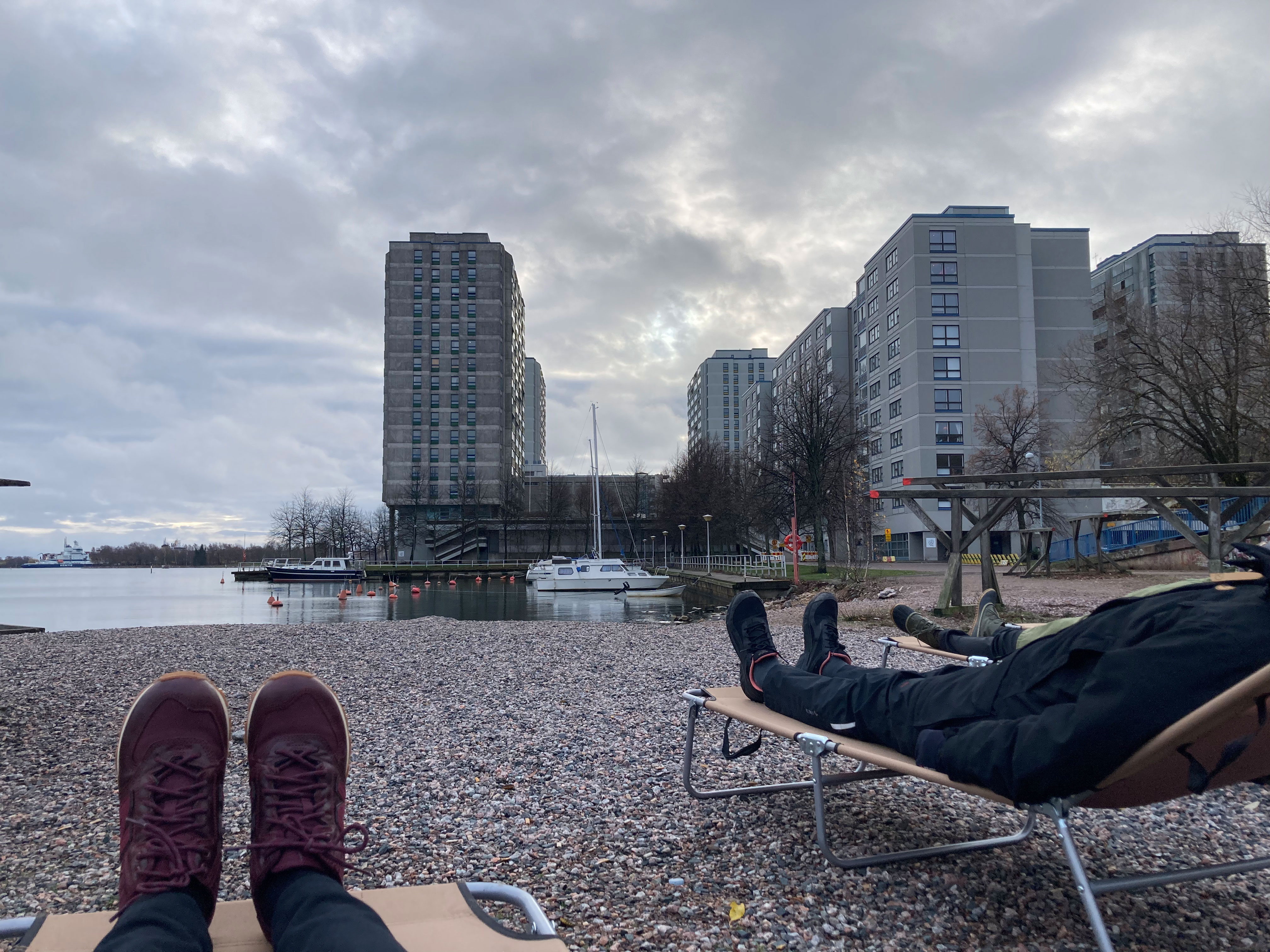 Image: Interim exhibition project image, Sörnäinen shoreline. Mia Seppälä, 2022.
21.12.2022 Event Interim
Midsummer night goes Sörnäinen at Winter Solstice
Wednesday, 21 December 2022
At 15:00–24:00
Onsite only
Venue: The Sörnäinen shoreline by the "mattolaituri" (pier for washing carpets), across the road from the Uniarts Helsinki's Sörnäinen campus (Sörnäisten rantatie 19, Helsinki)
As a part of the exhibition Interim, doctoral researcher Nanni Vapaavuori recreates an event performed at midsummer on the roof terrace of Paimio Sanatorium. Participants are invited to view the twilight on Sörnäinen shoreline in a horizontal position, wrapped up in blankets on a foldable beach chair. The 90 minute slots are available in four chairs from 15:00 to 24:00 on the shortest day of the year. Read more about the exhibition here
You can book one or two consecutive slots in a single chair. Warm blankets and a soup are included.
Free entry, single night only.
Reservations: please fill in online form here
More information at the exhibition site or by e-mail: nanni.vapaavuori@uniarts.fi