Erja Joukamo-Ampuja
Erja Joukamo-Ampuja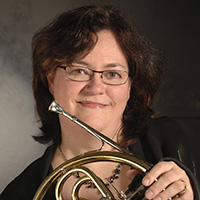 At the age of ten, Erja Joukamo-Ampuja joined the Rauma Youth Band and took up the French horn under the instruction of Antero Kasper. Later, she continued her studies with Kalervo Kulmala at the Sibelius Academy, where she earned her master's degree in 1987. Erja Joukamo-Ampuja has also studied horn in Norway, Germany, Austria, Britain, Canada, and the United States, and pedagogy both in Finland and internationally since 1989.
She played French horn with the Finnish Radio Symphony Orchestra from 1984-2001. She began teaching at the Sibelius Academy in 1987, first as a part-time teacher and then, after three years, as a part-time lecturer. She has held a tenured lecturer position since 2000.
Erja Joukamo-Ampuja has performed as soloist with several Finnish orchestras and is a keen chamber musician. Her teaching and soloist engagements include visits to Sweden, Norway, Belgium, Switzerland, and the United States.
Since 1993, she has been a member of the NORDHORNPED (a Nordic horn teachers' group) and, since 2000, a member of the board in the Finnish Arts Medicine Society (Suomen musiikkilääketieteen yhdistys).
She has also actively developed and researched brass training and performance since 1997.
Jouko Heiskanen
Jouko Heiskanen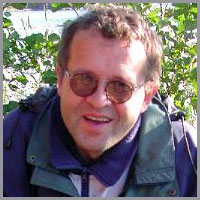 Physiotherapist and teaching consultant on rehabilitation, Helsinki Metropolia University of Applied Sciences.
Consultant in both musculoskeletal diseases and rehabilitation and sports medicine at the universities of Jyväskylä, Tampere, and Kuopio since 1991.
Engaged in arts medicine since the beginning of the 2000s: consultant at the Finnish National Opera and for the degree programmes in music at the Stadia Polytechnic in Helsinki, the Sibelius Academy, and the Estonia Music Academy.
The flute and singing choral music are close to Jouko Heiskanen's heart.
Miikka Peltomaa
Miikka Peltomaa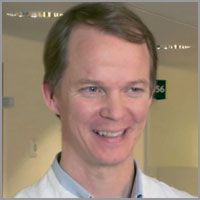 Miikka Peltomaa, M.D., is an otorhinolaryngologist with a special qualification in arts medicine. He is the medical director of Korvalääkärikeskus Aino (otologists) in Järvenpää and Mehiläinen healthcare services. He is also chair of the Finnish Arts Medicine Society (Suomen musiikkilääketieteen yhdistys). In his spare time, he enjoys playing the French horn and singing in a choir.
Katariina Porander
Katariina Porander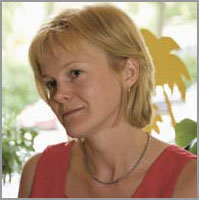 Katariina Porander is a physiotherapist. She graduated from Helsingfors svenska sjukvårdsinstitutet (the Swedish nursing school in Helsinki) in 1991 and specialised in occupational physiotherapy at the Lahti University of Applied Sciences in 2003-2004.
Since 1991, she has worked with the Finnish National Opera orchestra, the Helsinki Philharmonic Orchestra, and the Tapiola Sinfonietta, and treated individual musicians at her private clinic. She is a regular lecturer on musician's ergonomy at music schools and colleges, polytechnics, and the Sibelius Academy, and a part-time teacher at the Pop&Jazz Conservatory in Helsinki. She can be seen and heard on a regular basis at various training events for musicians.
Katariina Porander is also secretary of the Finnish Arts Medicine Society (Suomen musiikkilääketieteen yhdistys).
Päivi Arjas
Päivi Arjas

Päivi Arjas holds a Ph.D. from the Jyväskylä University with a dissertation entitled Performance Anxiety in Music (2002). She has also studied the cello at the Kuopio conservatory (Diploma in Music Pedagogy, 1993).
Päivi Arjas taught the cello at the Jyväskylä conservatory from 1990-2007 and works now for the Sibelius Academy as a lecturer, offering regular instruction on performance coaching. She gives lectures on performance coaching and pedagogy to instrument teachers and professional music students all over Finland. Her international experience includes a working team membership in the European Association of Conservatoires (AEC) and lecturing at music education symposiums.
In 1997, Päivi Arjas published Iloa esiintymiseen – muusikon psyykkinen valmennus, the definitive textbook on performance coaching in Finnish.
For further information, please see www.paiviarjas.com