Tips and monitoring
Here is a collection of tips on finding more effective ways of practicing. If you have any helpful practical hints, send them to the feedback box and we'll add them to our list.
Monitor the following in your diary for three weeks:
Practice and playing volume
Any symptoms and their intensity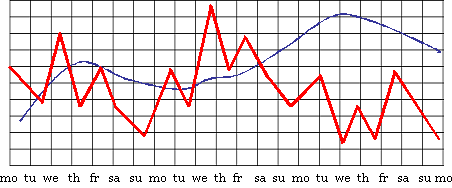 Mitä tehdä ylikuntotilanteessa?
Soittajan ylikunnon oireita
hidastunut palautuminen
herkkyyden katoaminen
saundin tukkoisuus
yleinen kömpelyyden tunne soitossa
Aloita tästä
Syö Terveellistä ja monipuolista ruokaa
Hiilihydraatit voivat auttaa palautumista
Varmista hyvä yöunen pituus ja laatu
Varmista, ettet kirskuttele hampaitasi öisin
Pidä huolta fyysisestä kunnostasi
Liiku kokonaisvaltaisesti (uinti, kävely, pyöräily..)
Jätä mahdollinen kuntosalitreenaaminen hetkeksi pois
Käy voice massage hieronnassa tai tavallisessa hieronnassa
Vältä stressiä
Käy läpi soittotekniikkasi rentoutta opettajasi kanssa
Harjoittele vain vähän: yksi kuormittavampi päivä/viikko, muuten kevyesti soittaen
Mieti tulevan harjoittelun suunnitteluasi yhdessä opettajasi tms. asiantuntijan kanssa
Hakeudu lääkäriin, ota harjoittelupäiväkirjasi ja oirepäiväkirjasi mukaan
Muista, että ylikunnosta palautuminen saattaa kestää kuukausia, jopa vuosia, jos olet sinnitellyt ylikuormittamalla soittoasi jo kauan.
List your programme for the coming year. Copy any technically demanding passages and cut and paste them into a separate 'playlist'.
Play through the list slowly and correctly every day.
As you practice one or two pieces in their entirety, repeating the passages in your playlist will get them ingrained into your muscle memory, so that when you start working on a new piece, you will almost have mastered the demanding passages in advance.
Try to play difficult passages successfully at least three times in a row. Start by placing three coins at the left edge of your music stand.
After one successful attempt, move the first coin to the right edge of your stand.
If you also succeed on your second attempt, move the second coin to the right.
If your second attempt doesn't succeed, move the first coin back to the left and start again from the top…
Later on, when your practice method has improved, you can begin with five coins.
If you fail three times in a row, change the way you are practicing.
First, practice slowly in your head.
Slow down the tempo, speed up the tempo.
Change your starting and ending points.
Locate the problem, simplify the problem.
Extend the period, shorten the period.
Change ties, change articulation.
Change rhythm, change the first beat.
Rapidly play groups of two or several notes, with breaks in between groups.
Practice one thing at a time.
Pick out the basic operations involved in playing, practice them separately.
Go a little further through your programme every second day. On every other day, focus more on the details.
Practice a piece from start to finish in smaller sections. This will compensate for any potential tiredness or lapses in concentration during your performance.
Change your starting point in the piece every day.